Every Sunday when we pick up my husband we get to see the sunset from the airport. Last weekend as I got out of the car I noticed what a neat shot it would be to get the angles of the building with the sunset in the background. And then I remembered, hello you have your phone on you, why not just take a picture with that! 
And so I did.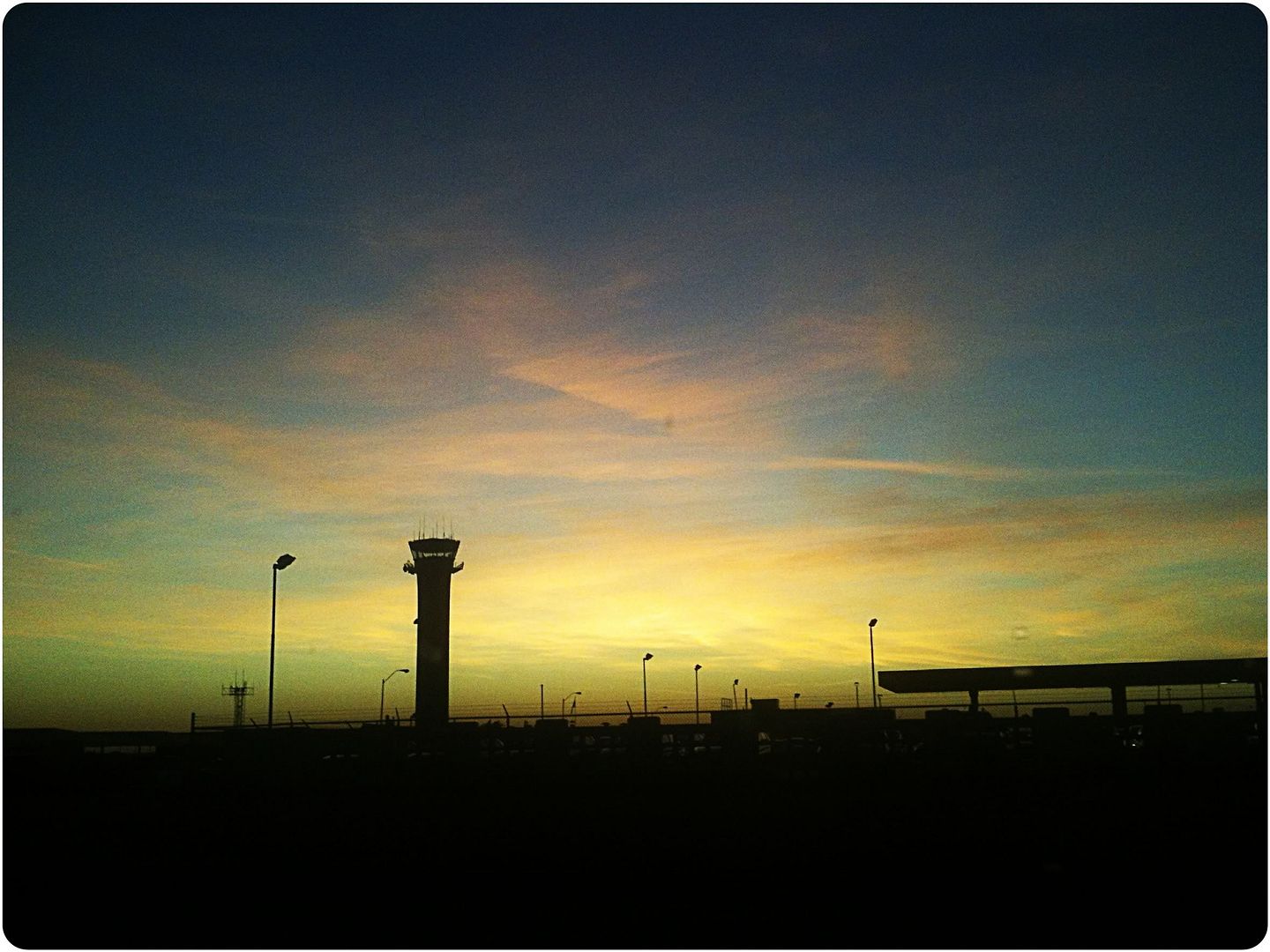 Waiting for the hubs and watching the sun go down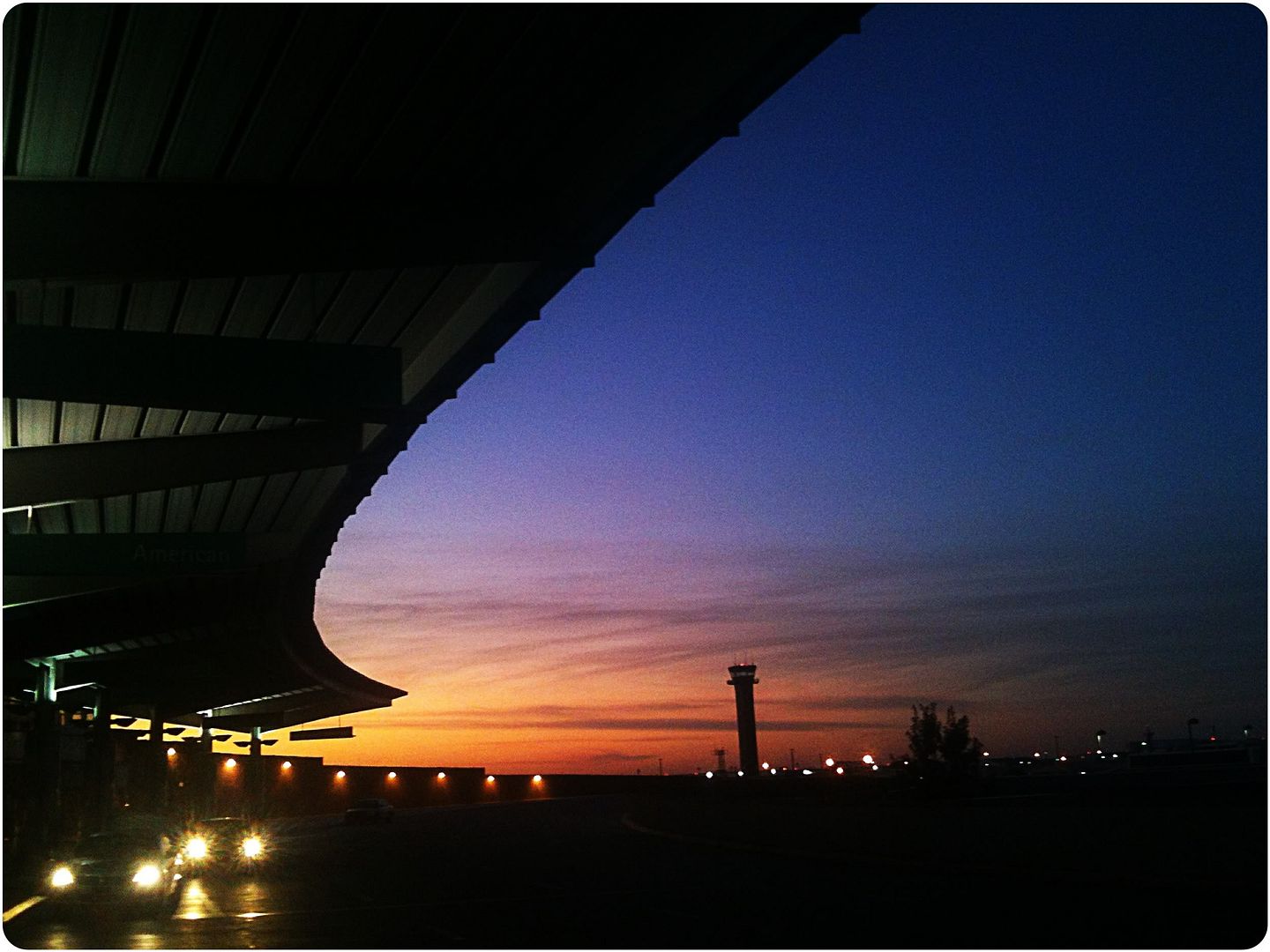 A view from the terminal. Love the curvature of the building.
Mirror shot, let's go home!

Stay Adventurous and I have teamed up to help spread the joy of Sunset Sunday's.
If you have a photo you'd like to share we'd love for you to link up so we can visit you and spread some Sunset Sunday love!