It's been so hot since we moved that we've been pretty much hiding inside just to keep cool. But we HAD to get out. Despite the heat I took the kids to the park to help break everyone's cabin fever.  Excuse me while I do a little bit of picture over load right now.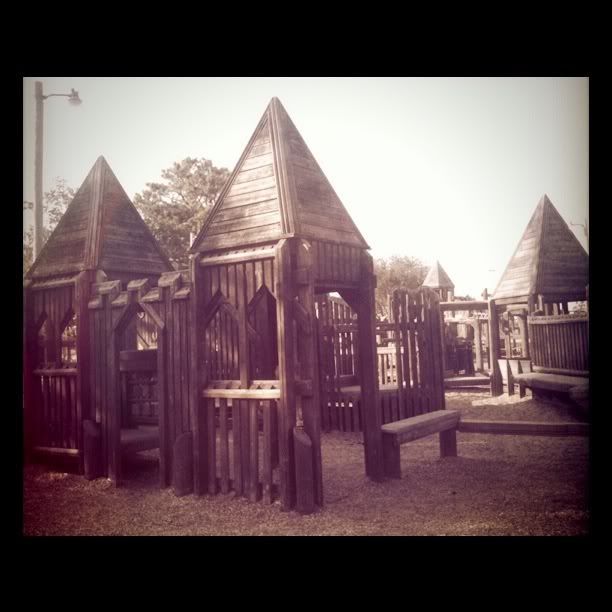 Does this place not look friggin awesome or what!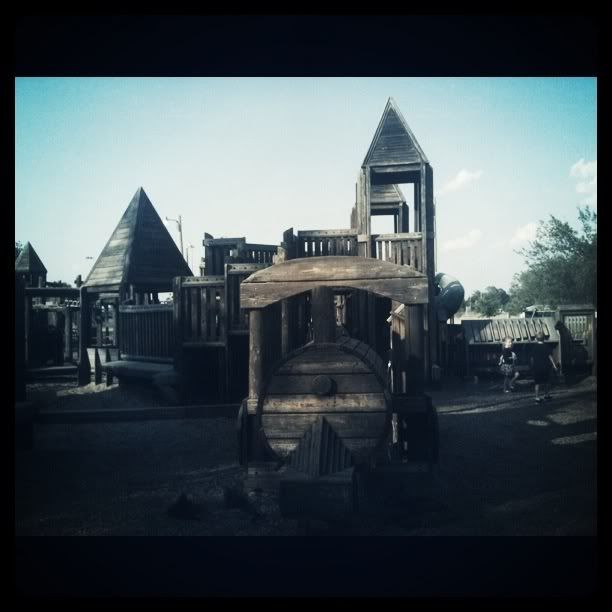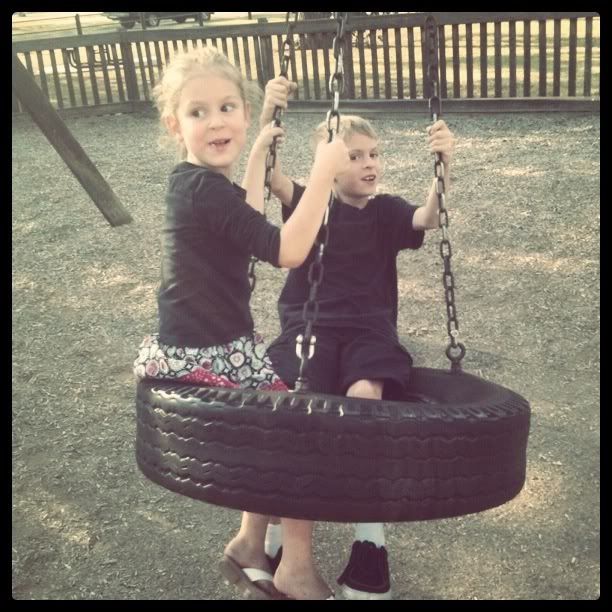 Tire swings are the bomb, oh yes I just said the bomb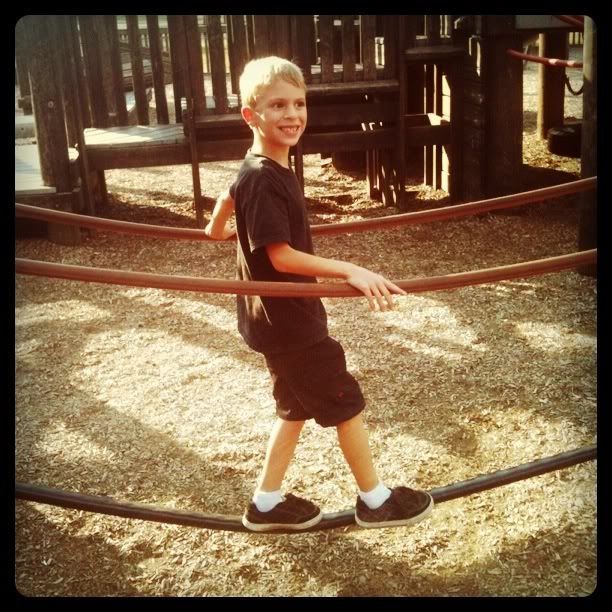 There was a chair swing so I had to get on & join in on the fun.