Every time I say that I say it like Dana Carvey in The Road to Wellville. If you haven't seen that movie you really should, it's a great movie! So my Mom used to make this recipe for us as we were growing up all the time. It was one of my favorites. That and Chicken w/ Cheese were my two all time favorites. I'll have to make that and share with you another time. I know when I say meat & potatoes people think what's so special about a piece of meat and some potatoes. Well only that it's not a piece of meat with a side of potatoes it's a casserole. Not only is it really good but it's really simple to make. Now I don't do ground beef so I use ground chicken instead. Takes exactly the same to me but feel free to use whichever you prefer. This recipe that I am sharing is double the normal amount that I make.
Meat Chicken & Potatoes 
8-10 medium/large russet potatoes
2 lbs ground chicken
2 cups sharp cheddar cheese, shredded
2 packets Lipton onion soup mix
2 cups milk
2-3 tbsp ketchup
1/4-1/2 tsp onion powder
1/4-1/2 tsp garlic powder
1/4-1/2 tsp cayenne pepper
Preheat your oven to 350 degree.
Peel, cut and boil your potatoes. While those are cooking start to cook your chicken. Cook the chicken through but before you take it off the stove season it with the dry seasonings. I gave variations in the measurements because everyone's tastes are different so use how much you'd like. You can also substitute one of the powders for either garlic or onion salt just don't make it too salty because the soup mix has salt in it also.
Mix the two cups of milk with the two the two Lipton packets and heat in the microwave for one minute. While that mixture is heating up add in your ketchup to the chicken. I know it sounds totally gross but I promise you it will not be nearly as good if you leave it out!
When the milk mixture is done mix and then pour in with the chicken. Let simmer on low for about five minutes. You want to let the liquids soak in a little bit so it's not too runny for the casserole.
Now that the potatoes are done mash them and prepare to your liking. I usually add about a tablespoon of butter, some milk and onion powder along with a dash of cayenne powder. Mash them up until they are nice and smooth.
Grate your cheese, or you can go easy, which I normally do, and buy pre-shredded cheese. Cuts out a lot of time. 
Now you are ready to build your pie.
Step 1: Put all of the chicken mixture into your dish.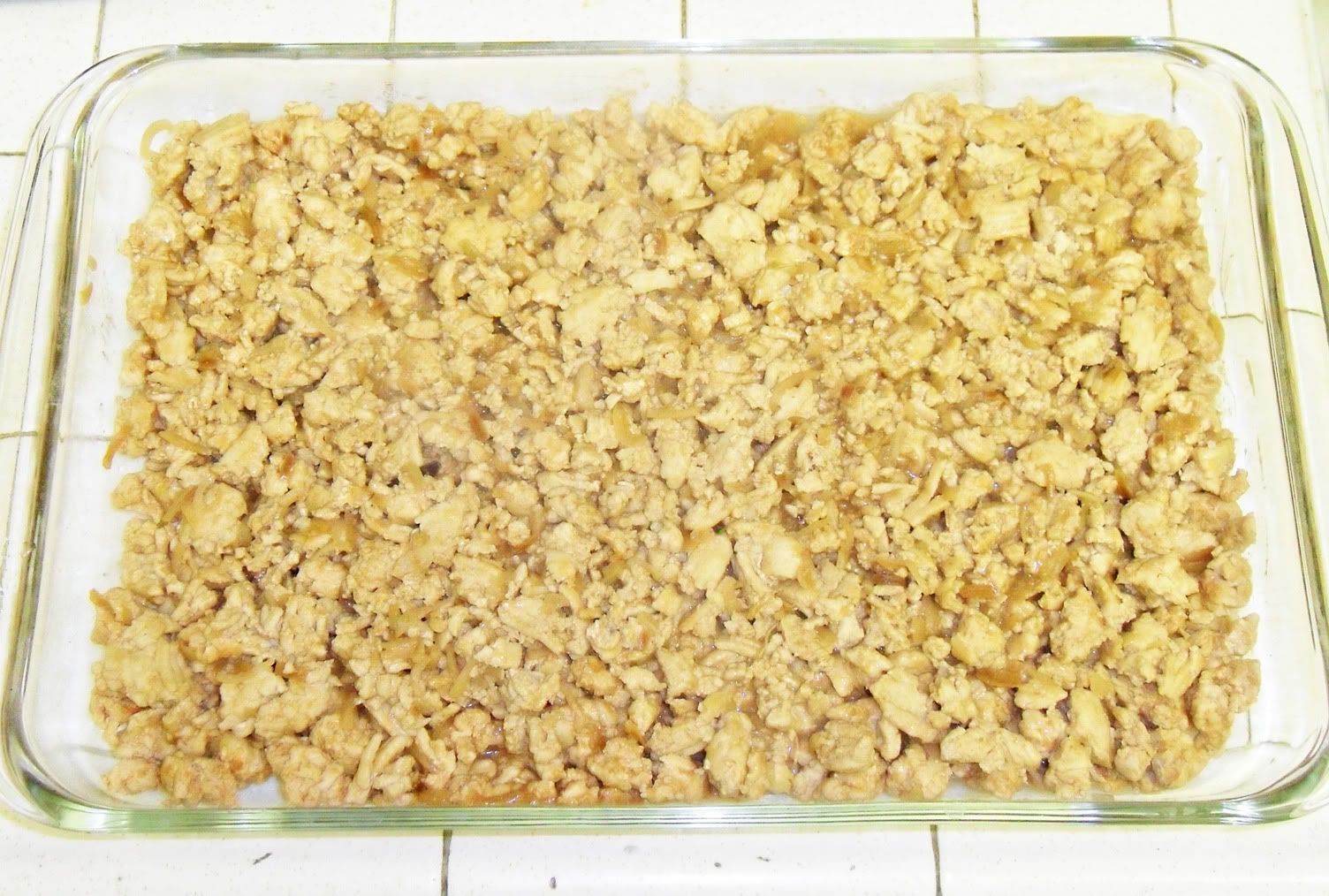 Step 2: Layer the cheese on top of the chicken.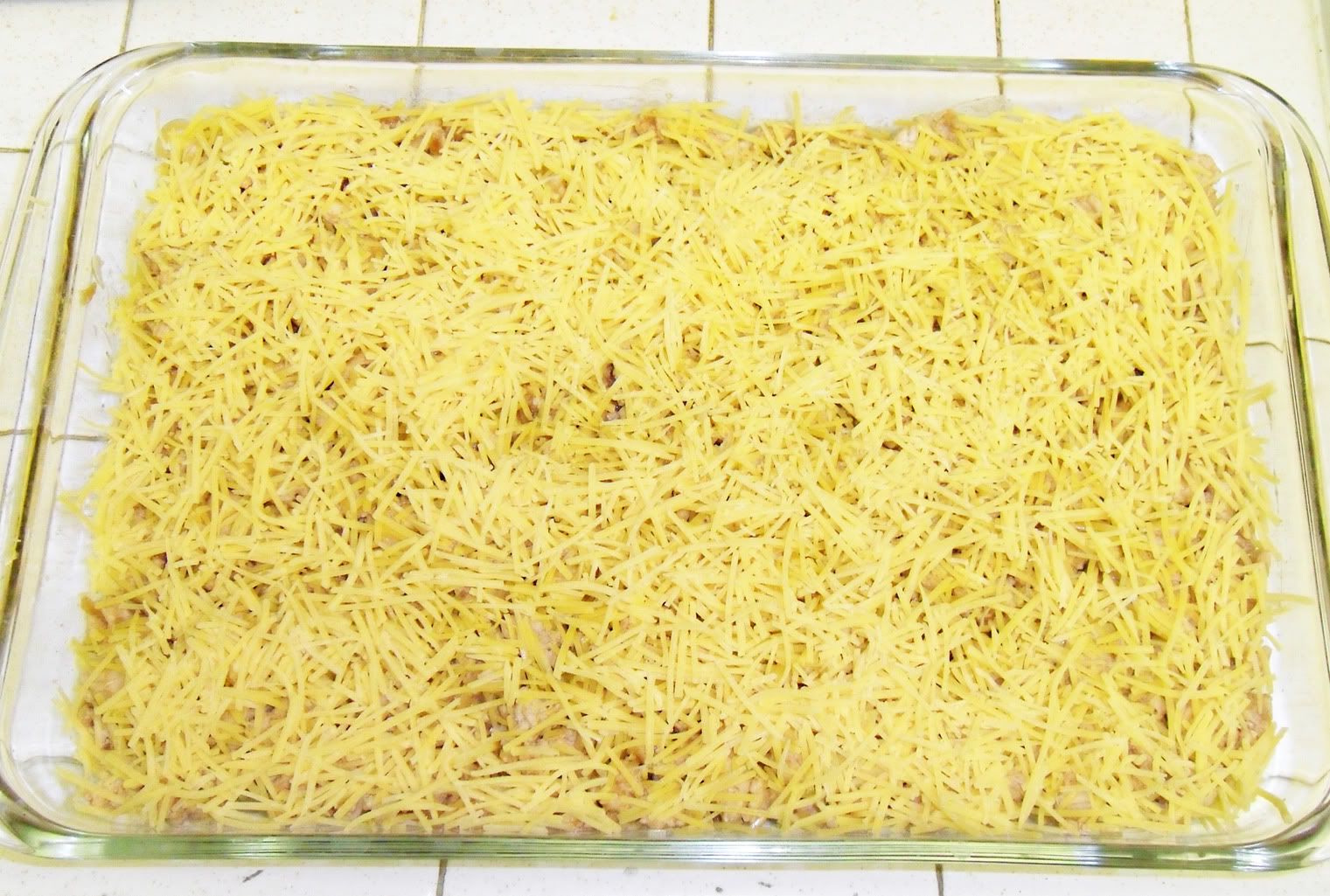 Step 3: Add the potatoes on top of it all. Smooth the potatoes so it's all one level.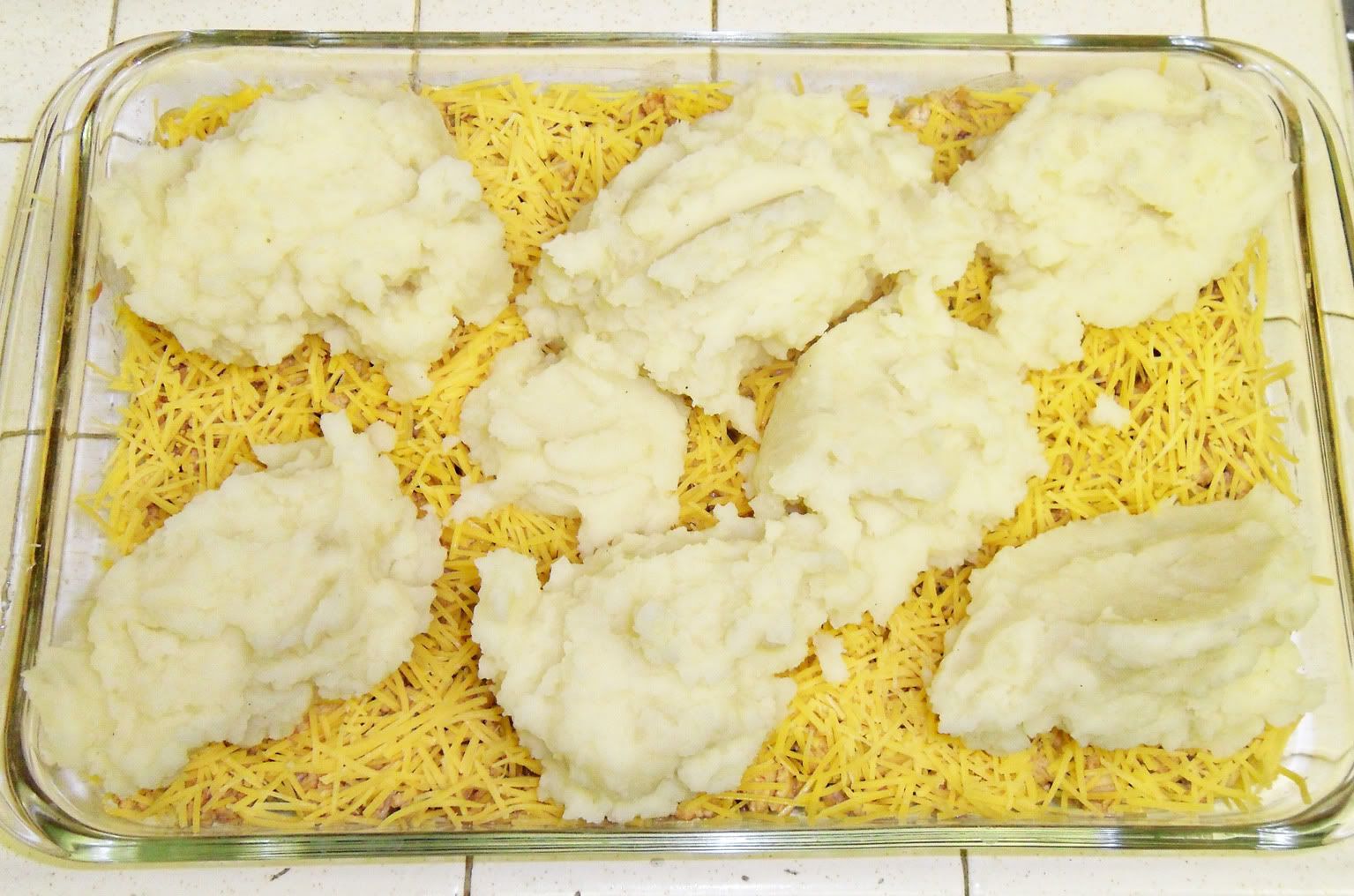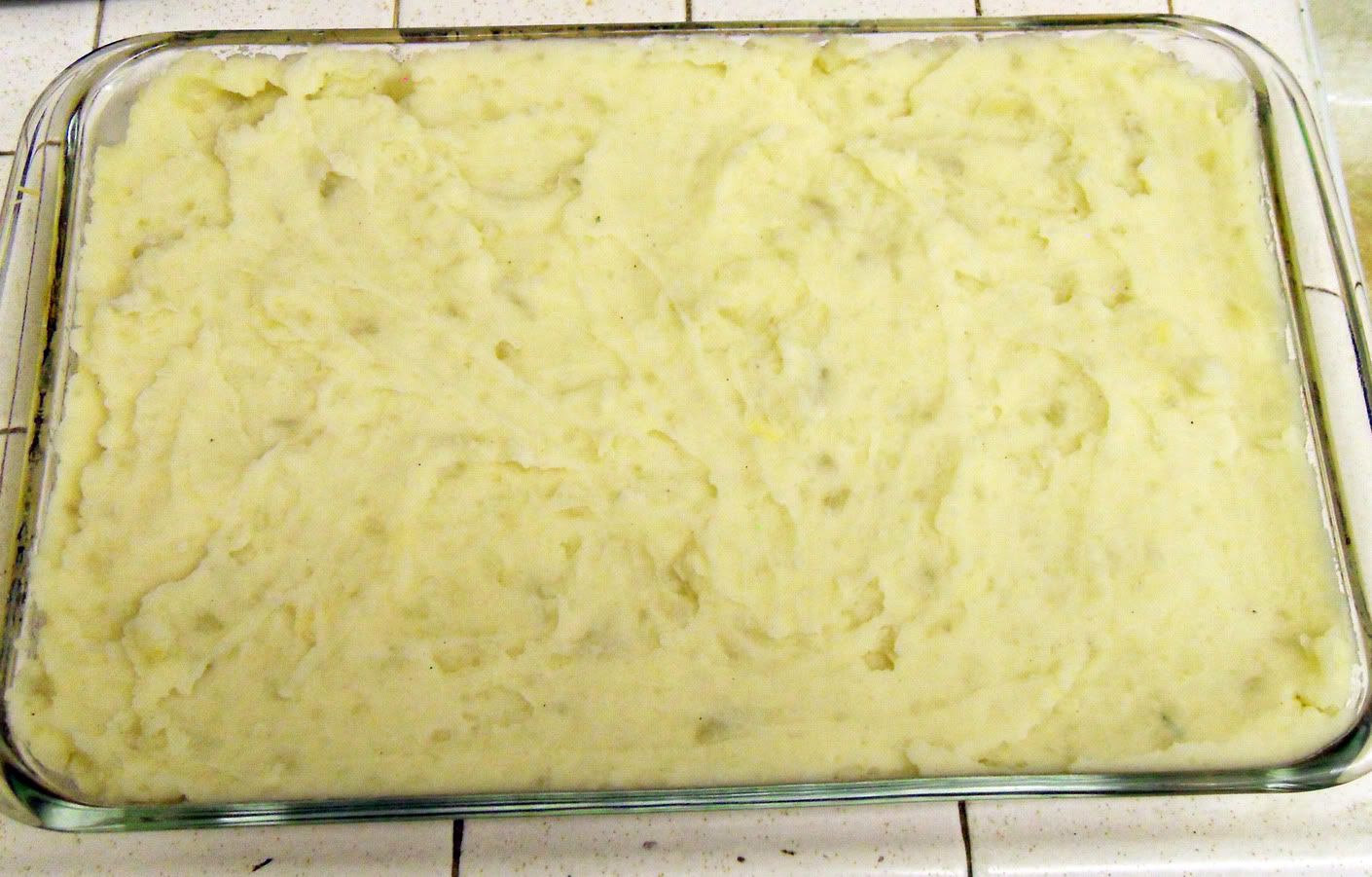 Pop your completed pie into the oven uncovered and cook for 15 to 20 minutes. Or if you are in a hurry you can stick it in the microwave for 8-12 minutes, possibly less.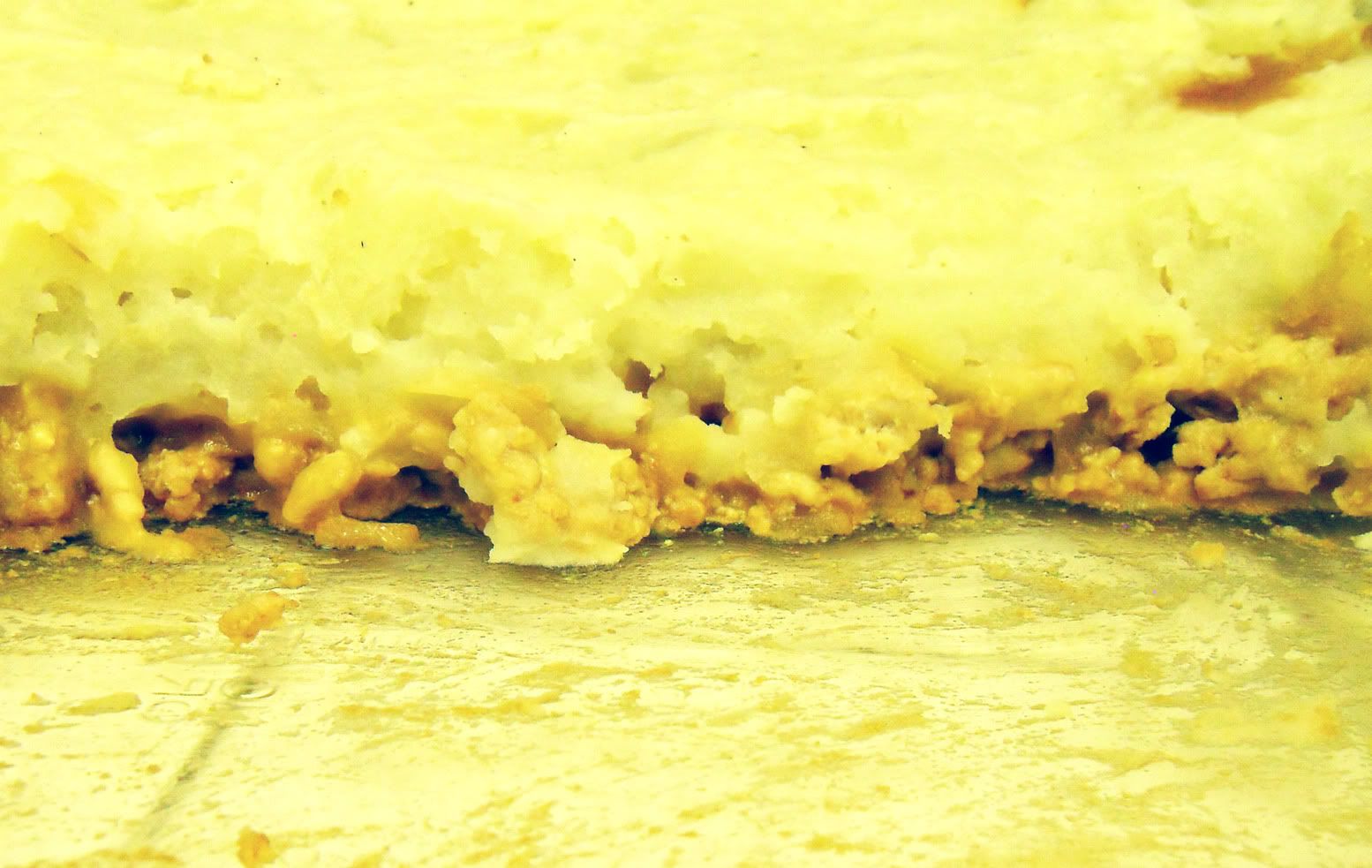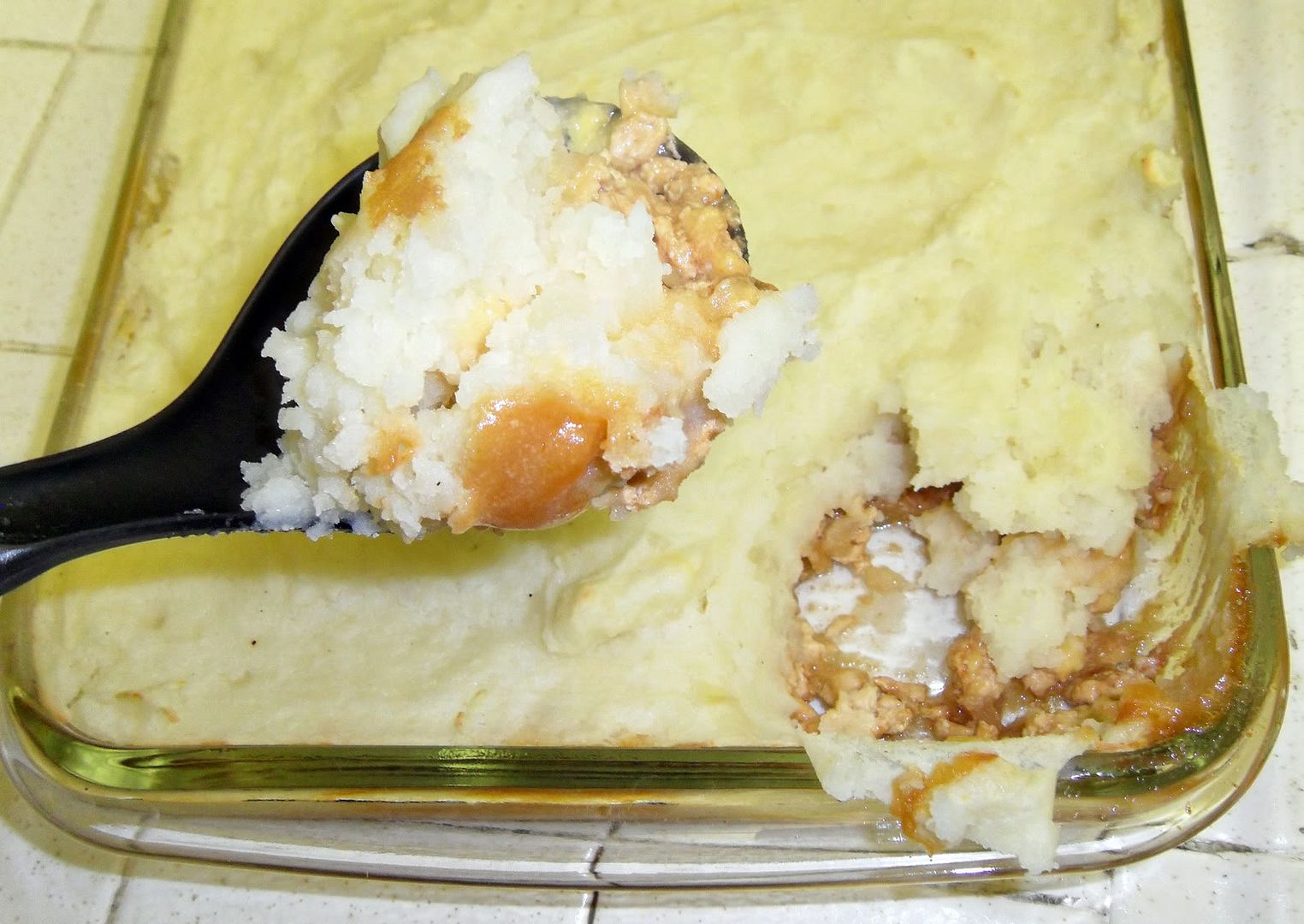 This dish is full of yummy goodness that my entire family enjoys.