There's one thing I have been trying to steer clear of for a while now and that is sweets. More specifically chocolate. It used to be something I craved, now (thankfully) I can barely eat it but that doesn't stop me from treating my babies with a small sweet bite every once in a while. And, as an added benefit these muffins aren't totally horrible for you, possibly even healthy! I said healthy in the same breath sentence as chocolate…crazy right! Let me introduce you to this wonderful concoction I like to call Chocolate Banana Oatmeal Muffins.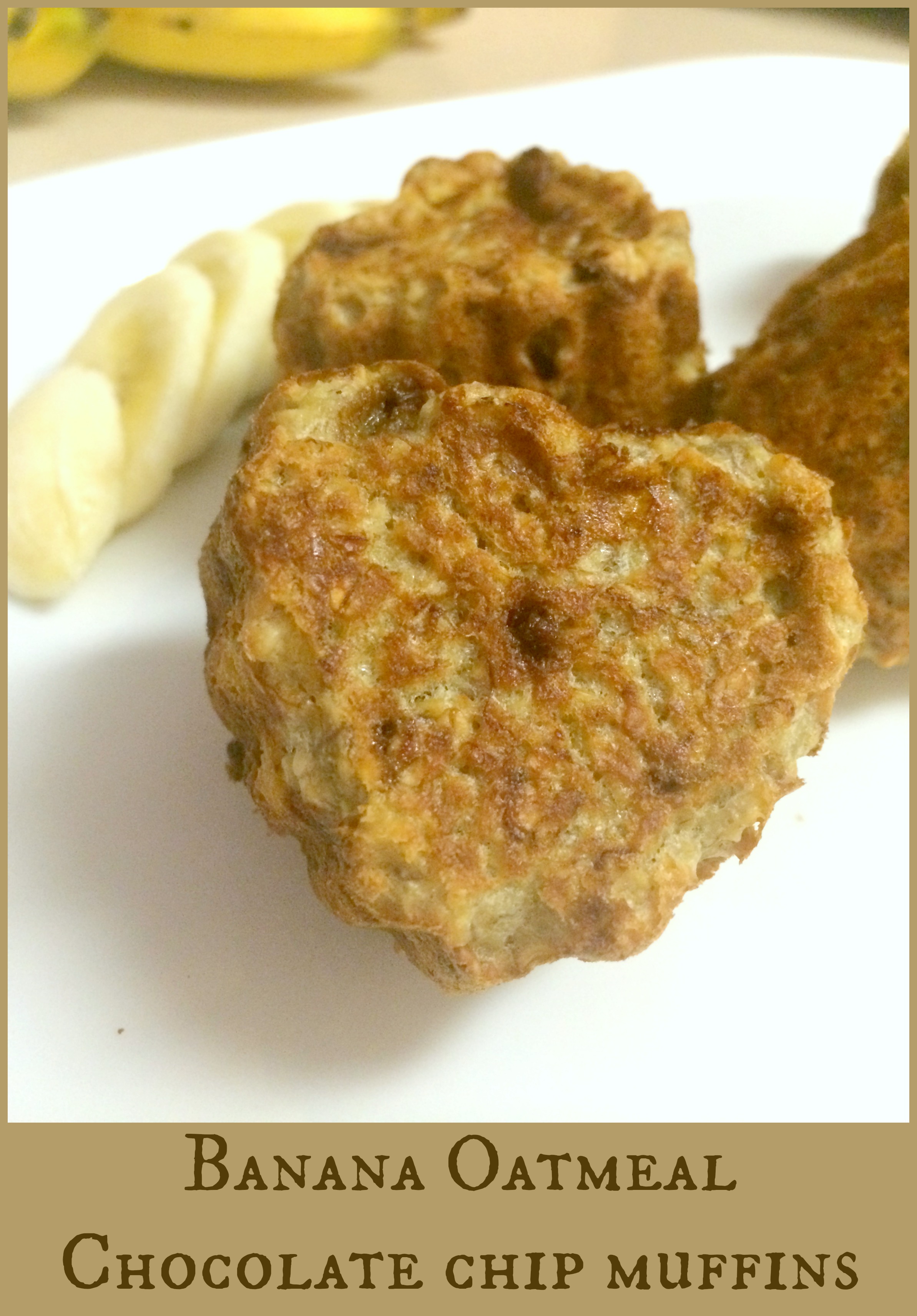 [yumprint-recipe id='3′]
These tasty little bites are perfect fresh out of the oven. The chocolate still being warm and slightly melted….heaven. You can also freeze them for snack time later or devour a handful late at night, not that I've done that or anything.