If you have a pork roast sitting in the fridge and have no idea what to do with it then you have come to the right place. I bought a six pack of pork loins at Costco & then realized I've never cooked this before & and I don't even know how to let alone have a recipe for it. So naturally I searched online. My one stop place to go to for recipes is Allrecipes. While browsing I came across this simple recipe. And when i say simple I mean four ingredients kind of simple. My kind of recipe! It took all of five minutes to prepare and then I put it in the fridge to marinate for a few hours. I told you, simple. 
And since I love sharing recipes I had to post it for my readers. 
Balsamic Roasted Pork Loin
2 lb. boneless pork loin
1/2 cup olive oil
1/2 cup balsamic vinegar 
2 tbsp. steak rub
Directions
Mix the vinegar, olive oil and seasonings in a small bowl.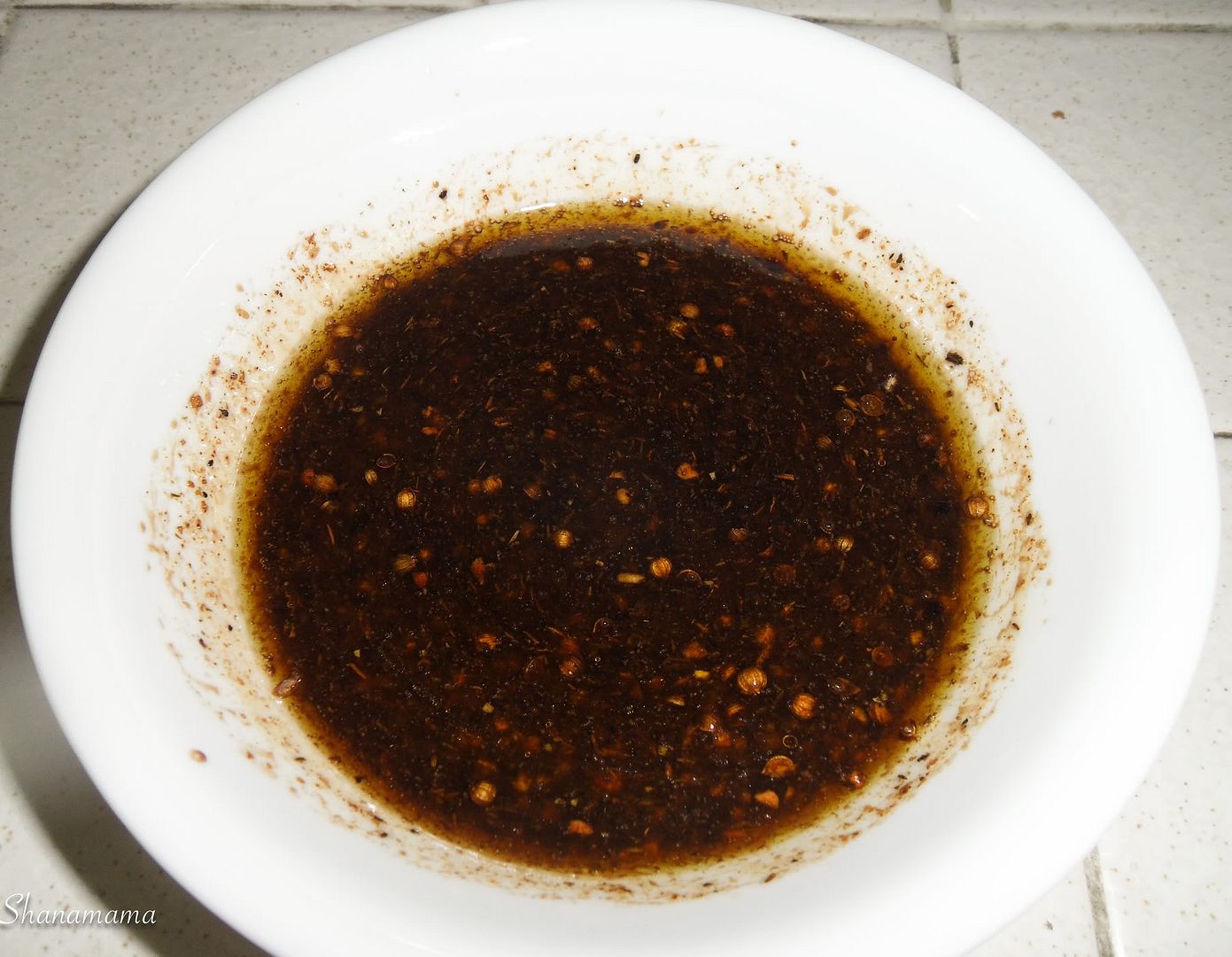 Place the pork loin in a ziploc bag and pour the marinade over. 
Marinate in the fridge for at least two hours. 
You can marinate it over night also. 
Preheat oven to 350 degrees
Place pork in a glass baking dish along with the marinade.
Bake for approximately one hour or until your pork loin is 165 degrees (internal temperature).
Bast your pork loin while it's cooking every 20 minutes. 
Let the roast rest for ten minutes. Slice and serve.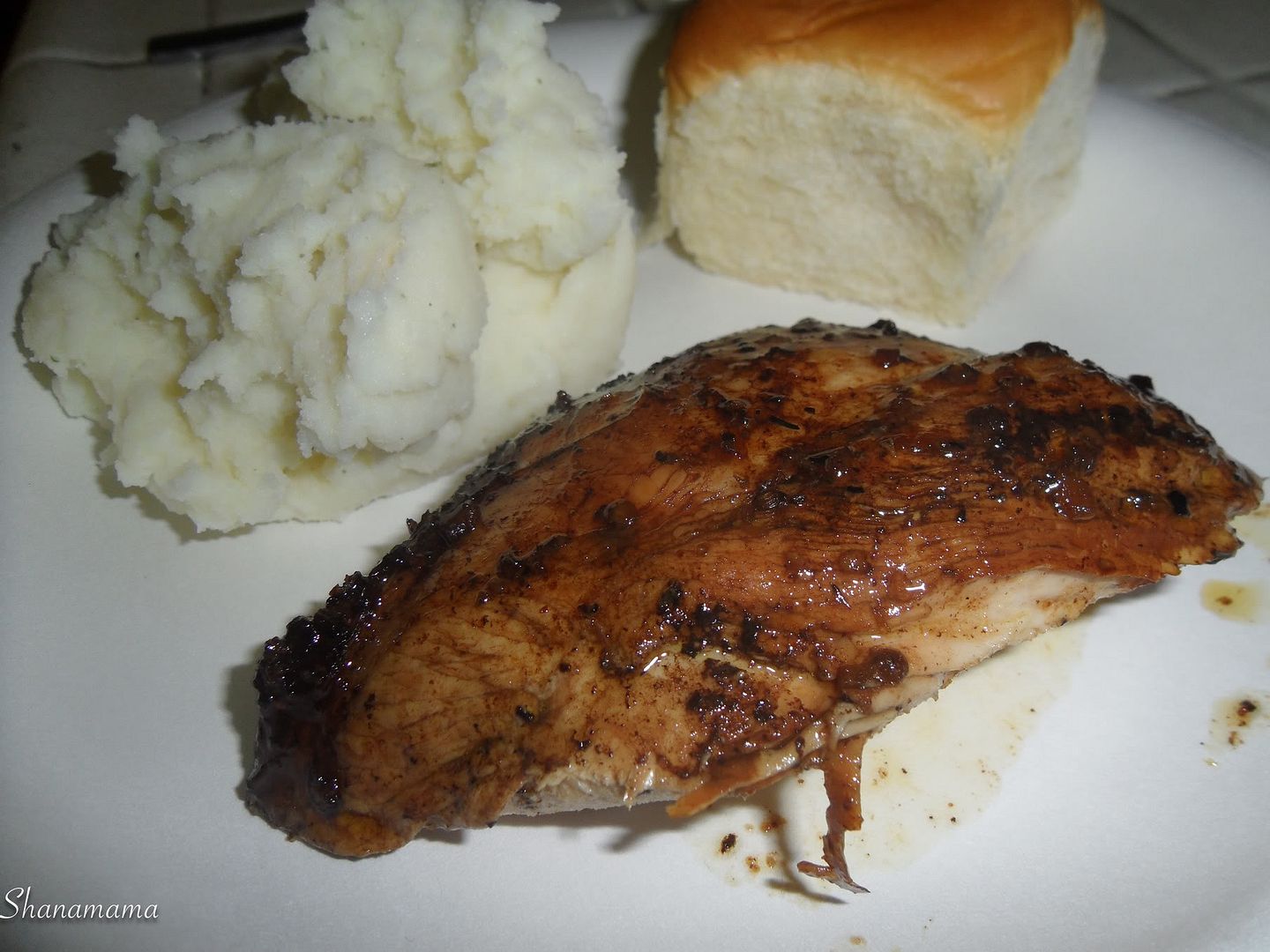 Now I have had pork loin before but I have never had one with such flavor. While taking my first bite I was instantly in love with this meal and new it was a keeper. I did make a change because I do not have steak rub in my house so I used roasted garlic chicken rub. I have since made this dish three times and the last two times I put my little spin on it. Instead of using chicken or steak rub I created my own rub.
Rub
1/2 tbsp onion powder
1/2 tbsp garlic powder
1/2 tbsp cayenne pepper
1/2 tbsp freshly ground black pepper
It's a basic rub but I personally like the little bit of bite that the cayenne peppers adds to it.  You can find the original recipe from Allrecipes.com
here
.