I received samples of Designer Whey products in order to facilitate this review through the Fit Fluential Ambassadors Program. All thoughts and opinions expressed are solely mine
Over the last few years I've come to realize that while I may be happy with my life in general, there are aspects of it that I would like to change. More specifically, my body or really my body image. I try to live a healthy lifestyle. I am not a fan of junk food. I used to have a major sweet tooth but I've thankfully gotten that under control. I love vegetables and eating salads and I've started exercising again which is all wonderful BUT there's that one thing that I've always struggled with…..breakfast. It's never been my thing. Even in high school I avoided eating breakfast at all costs. I don't like the feeling of starting my day feeling bloated and that's typically how I feel after eating early in the morning. Unfortunately this one small thing has held me back in my weight loss journey.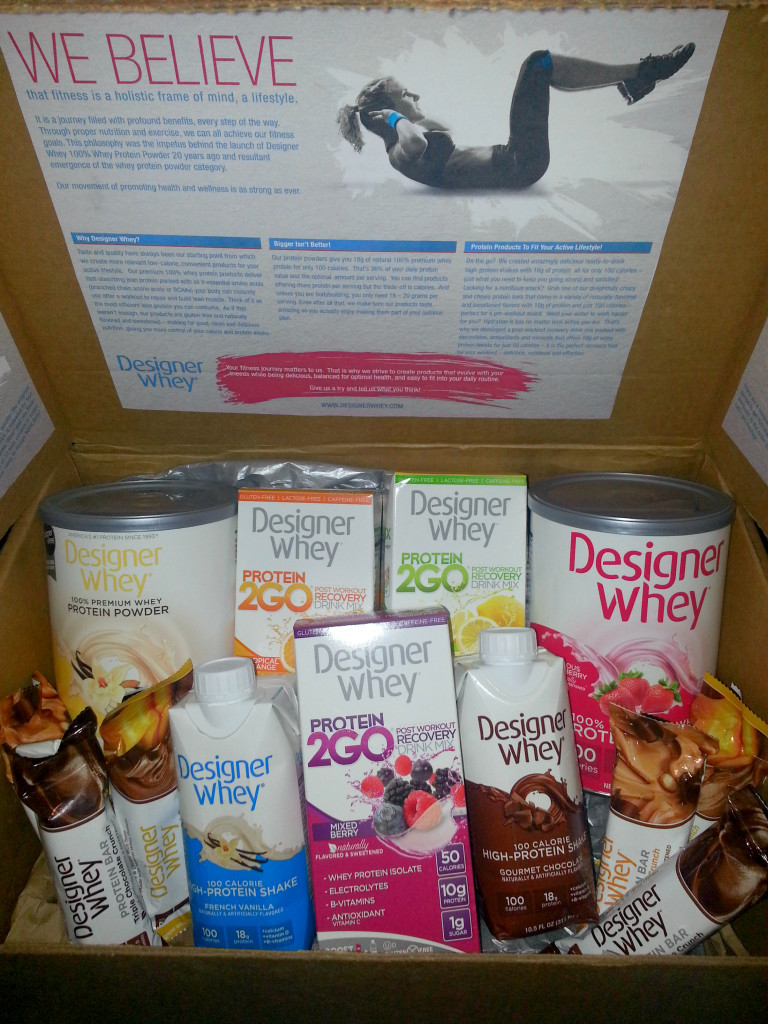 I know you've heard of Whey Protein Powders but did you know that they are not just for the hardcore exercise fanatics…but us regular Joe's starting out in our journey too and they help in weight loss as well? I know seems like that is not possible especially since really all we see in store shelves is body builder images next to any type of protein powder. It's why I avoided them for so many years but I am so glad I was corrected in my thinking.
Whey is superior to all other forms of protein, boasting the perfect amino acid profile for muscle building, strength, and recovery. Based on its biological value (BV), the measure of a particular protein's effect on nitrogen balance, as well as its protein digestibility corrected amino acid score (PDCAAS), a measure of how well a particular protein supplies the nine essential amino acids, whey protein scored higher than meat and eggs!

Whey protein also empties from the stomach and is absorbed into the bloodstream faster than other proteins, which results in speedier muscle recovery. As such, it is the preferred choice for post-workout nutrition when the body is in a catabolic state.

– See more at: http://designerwhey.com/about-us/whey-benefits/#sthash.oZvx4wmc.dpuf
One way I have been incorporating Whey into my diet is through smoothies. Who doesn't love smoothies right! And they seriously couldn't be any easier to make. My two favorite versions right now….with yogurt and without. You will need four or five ingredients depending on which version you make. Combine all ingredients and blend until you reach the desired consistency.
For the non yogurt version you will need:
Fruit (fresh or frozen)
One whole Banana
Approximately 6-8 ice cubes
One scoop of Luscious Strawberry Protein Powder by Designer Whey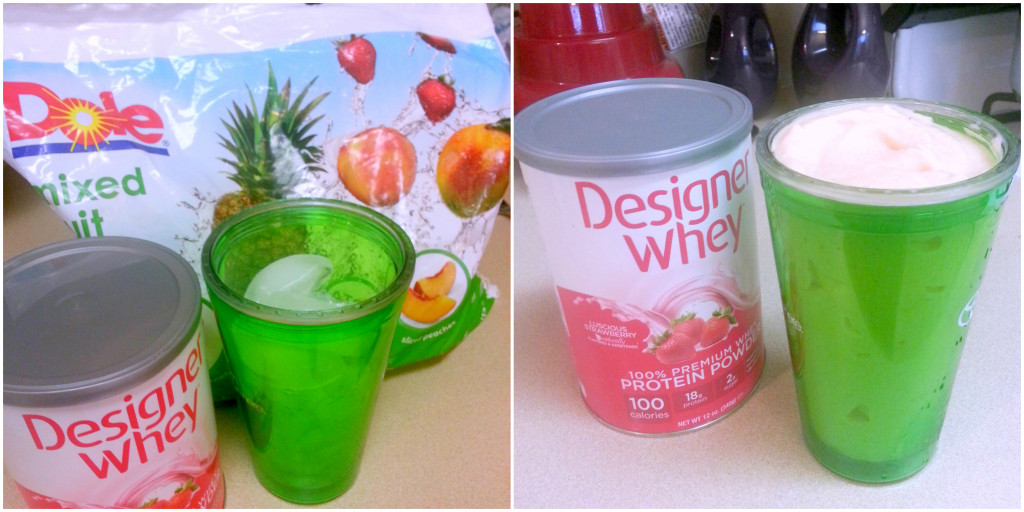 For the yogurt version you will need:
Fruit (fresh or frozen)
Half a Banana
Approximately 3-5 ice cubes
One 6oz. S'mari Strawberry Yogurt
One scoop of Luscious Strawberry Protein Powder by Designer Whey
Another product I love from Designer Whey is their Protein Bars. With three young kids we tend to be on the go a lot of and there are more days then not that I suddenly realize it's two o'clock and I haven't eaten. I've been keeping at least one bar in purse for days like these. Not only are they amazingly good…OMG like seriously I enjoy these more then I do a candy bar, but I am not left hungry or wanting more. I am completely satisfied and ready to resume my activities of the day.
Right now you can enter to win FREE Smári Organics Iceland Yogurt! Here's what you need to do:
1.) Click here to download & print the viking hat! http://bit.ly/VikingSelfie
2.) Take a pic wearing said Viking hat
3.) Post it on their wall & share!
Side note….if the promotion ends prior to you visiting their site you can still get a $1 off coupon AND a Free Iceland Photo EBook by visiting Designer Wheys Facebook page!