Thanks to L'Oreal for sponsoring my post about my favorite beauty looks, tips and tricks! Check out Makeup.com for beauty advice from the experts.
I love makeup. Always have. Even as a little girl before I was old enough to use real makeup I used to play with my fake make up. Now I would love to be one of those people that has a ginormous collection of makeup but alas I am not. I have my necessities such as powder, eye liner and mascara, and then I have a few extras such as my collection of eye shadows. Some may see eye shadows as necessary but I feel they are not typically for every day life but great to have for special occasions or nights out on the town or just when you want to get all prettied up.
On my necessities list is a great powder. You don't want one that looks like you have plaster on your face but you want one with enough coverage to conceal any possible acne you may have or just to give an all around refreshed look. My absolute favorite is L'Oreal Infallible Never Fail powder. I have eczema and adult acne and I have tried just about every single line of makeup out there and not a single one has provided such amazing coverage as this one does. For my eye shadow all I use is Elf Cosmetics Smokey eye's. The eyeshadow goes on smooth and stays on all day.
I admit, I am not an every day makeup wearer but every once in a while I like to get all prettied up and when I do I love to try new things with my makeup. Trying new things isn't always easy when you don't have the natural talent of thinking up color combinations so like a lot of people out there I go to the internet to find help. Makeup.com not only has videos for eye makeup but they also have videos on lips, face, nails, skincare (love this) and tips galore on how to take care of your skin. To sum it up, they have a plethora of ideas for you. It's your one stop shop for all things skin related.
Here are a few examples of some ideas I have done.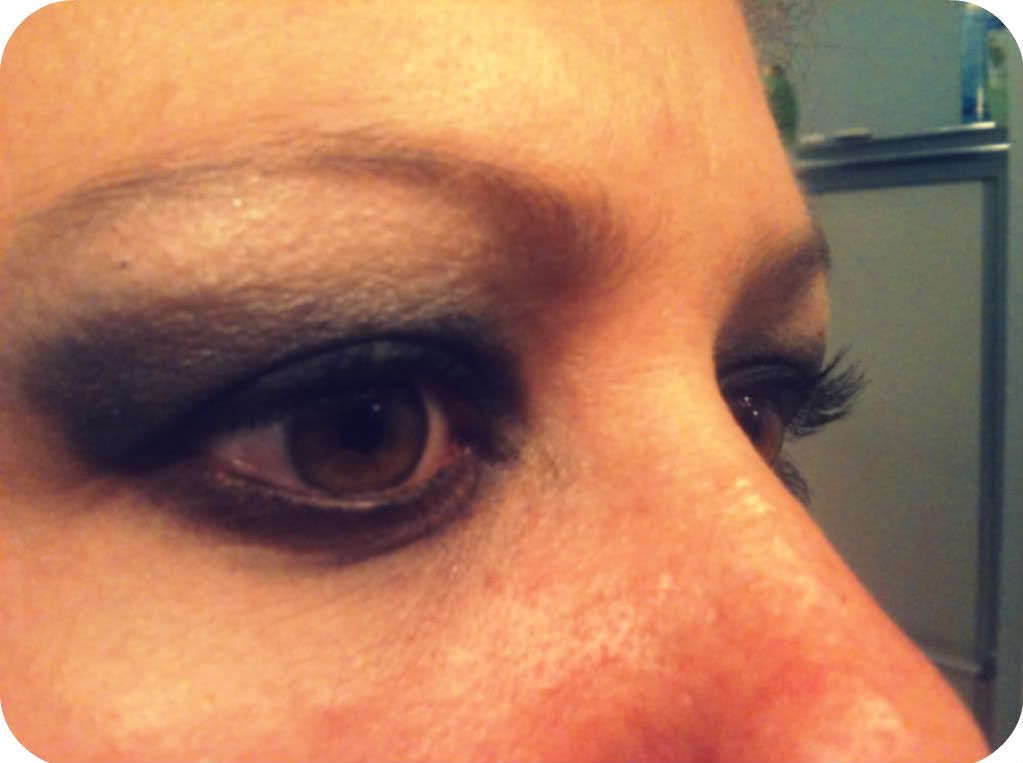 My attempt at a smokey look. May have gone a bit overboard on the outer dark color but it still turned out pretty good.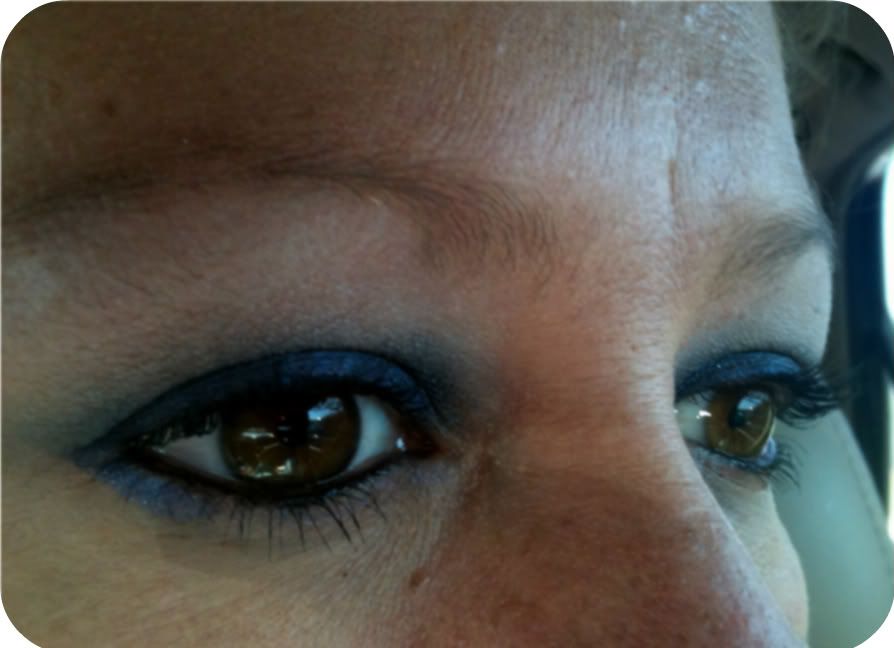 Color coordinating with my outfit to make my
eyes pop
. I was wearing a blue shirt so I added a line of blue around the bottom lid and the top lid. But not too much so that all you would see is blue .
I was selected for this sponsorship by the Clever Girls Collective. Click here to learn more about Makeup.com or become a Facebook fan by clicking here.