So I haven't been watering the garden that was here when we moved in because I had planned on pulling it up once everything was dead and moving in to another area in our yard. Well these little tomato plants just wont die. There's a bunch of new tomatoes growing now. Even with my son picking them and these cute little tomato worms eating them they still continue to grow. Maybe my black gardening thumb is changing to green? LOL
I know cute and bugs shouldn't fit into the same sentence but I can't help but find these things cute.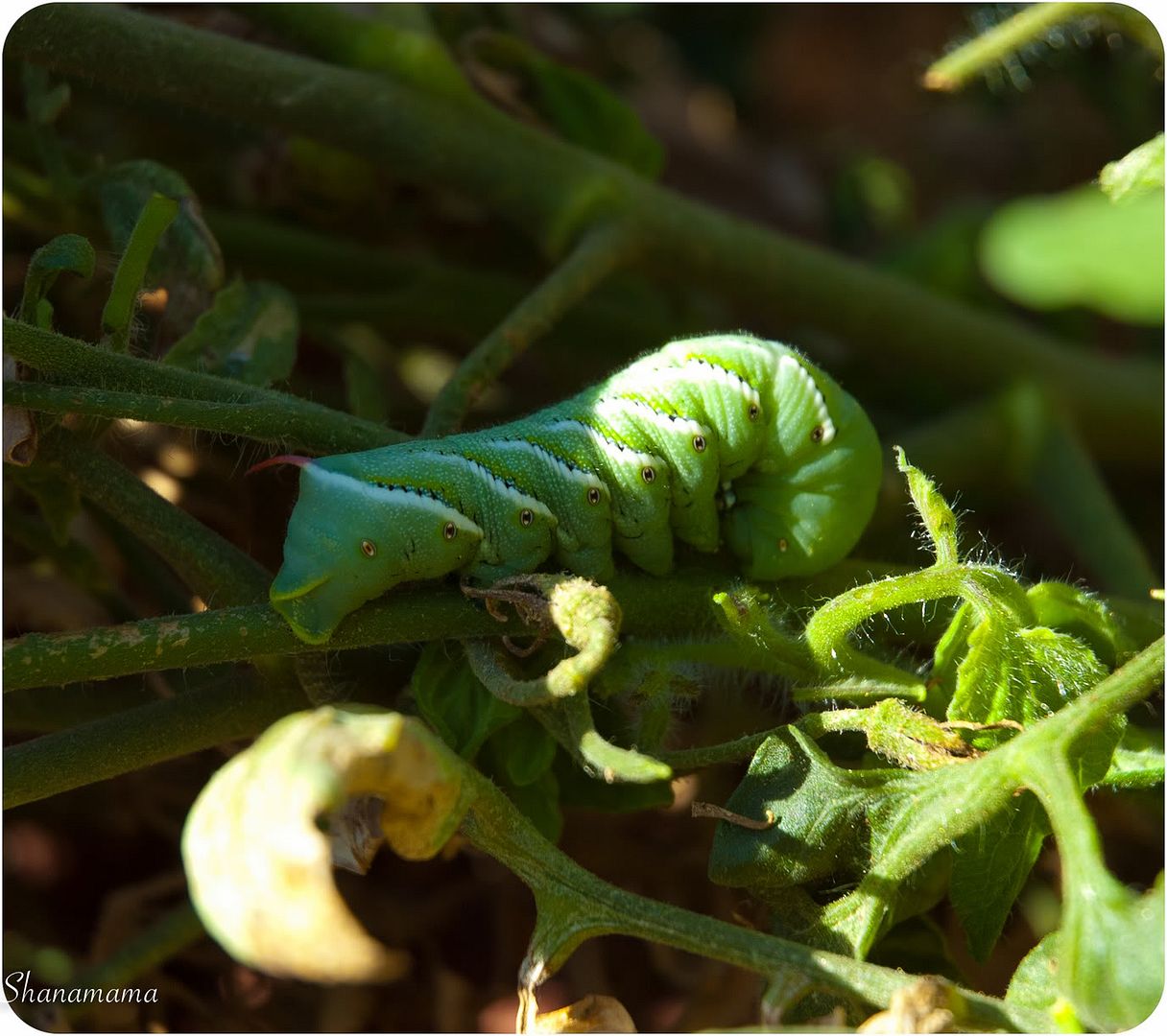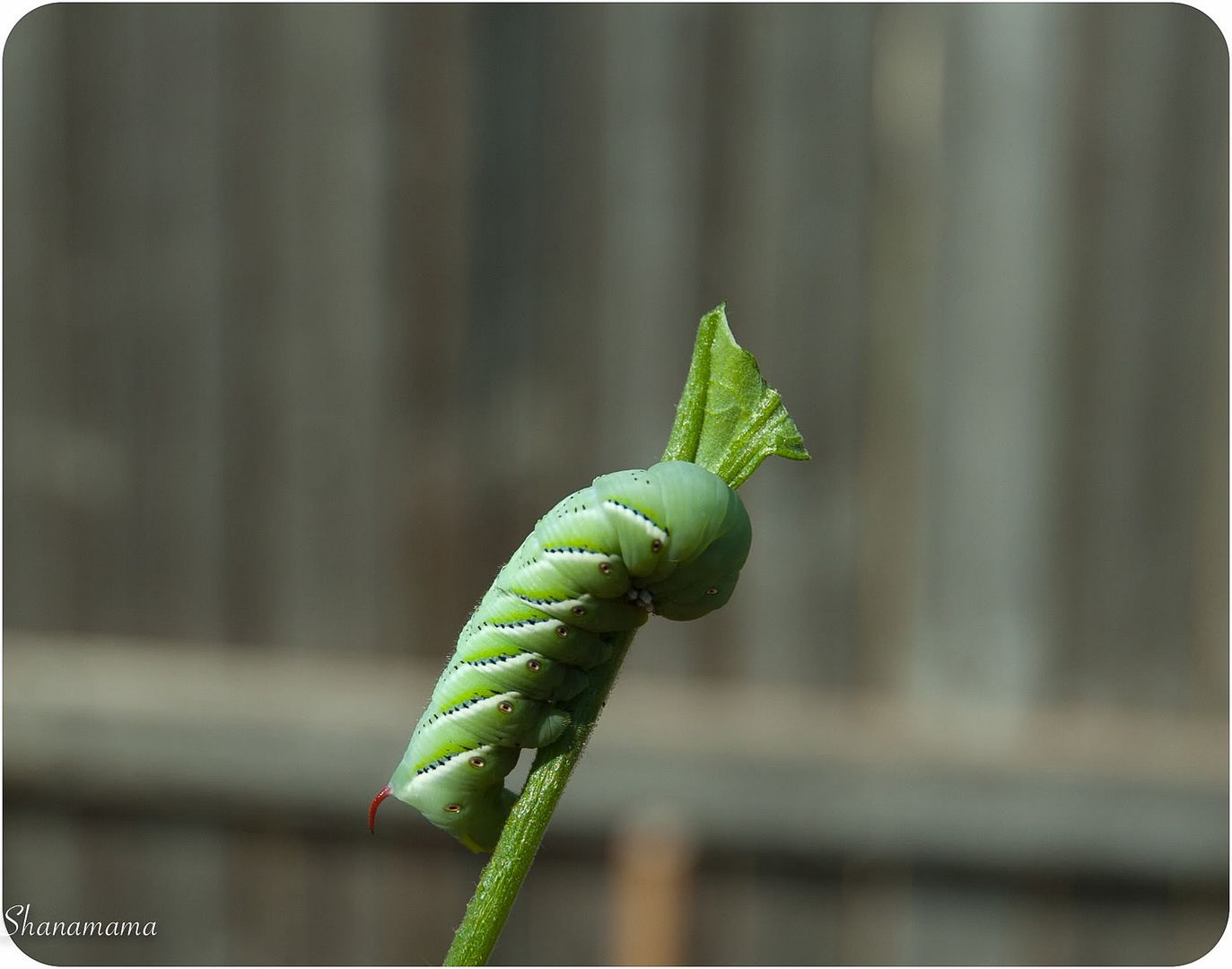 And I have no clue what this little thing is. I was just minding my own business when he flew up and landed on the bush next to me.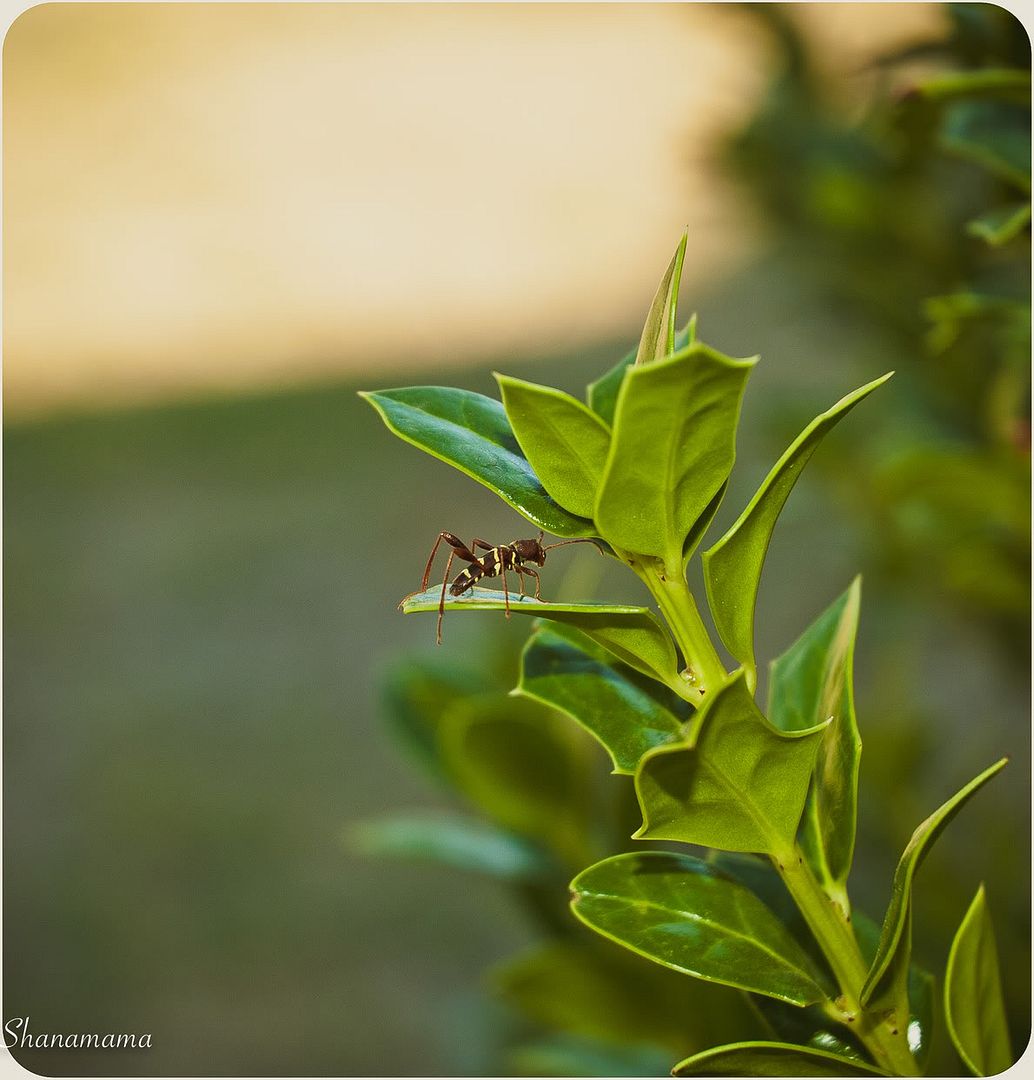 For more inspiring photos, check out:
The Bonafide Life
,
Better in Bulk
,
From Dates to Diapers
,
Not Your Momblog
,
The Divine Miss Mommy
,
Colorado Moms
,
Rajean Blomquist
,
High Impact Mom
,
BrainFoggles
,
The Centsible Life
,
Rachel Ferrucci
,
Lil Kid Things
,
Resourceful Mommy
and
Zensible Mama
and link your own photo stories.