This is a sponsored post. I received compensation in exchange for writing this review. Although this post is sponsored, all opinions are my own.
There are many reasons to buy a new vehicle. Looks, interior, special features, etc. But for me, the most import thing in purchasing a new car would be the safety features and how they relate to our experience. The 2016 Toyota Tacoma comes with a plethora of safety features.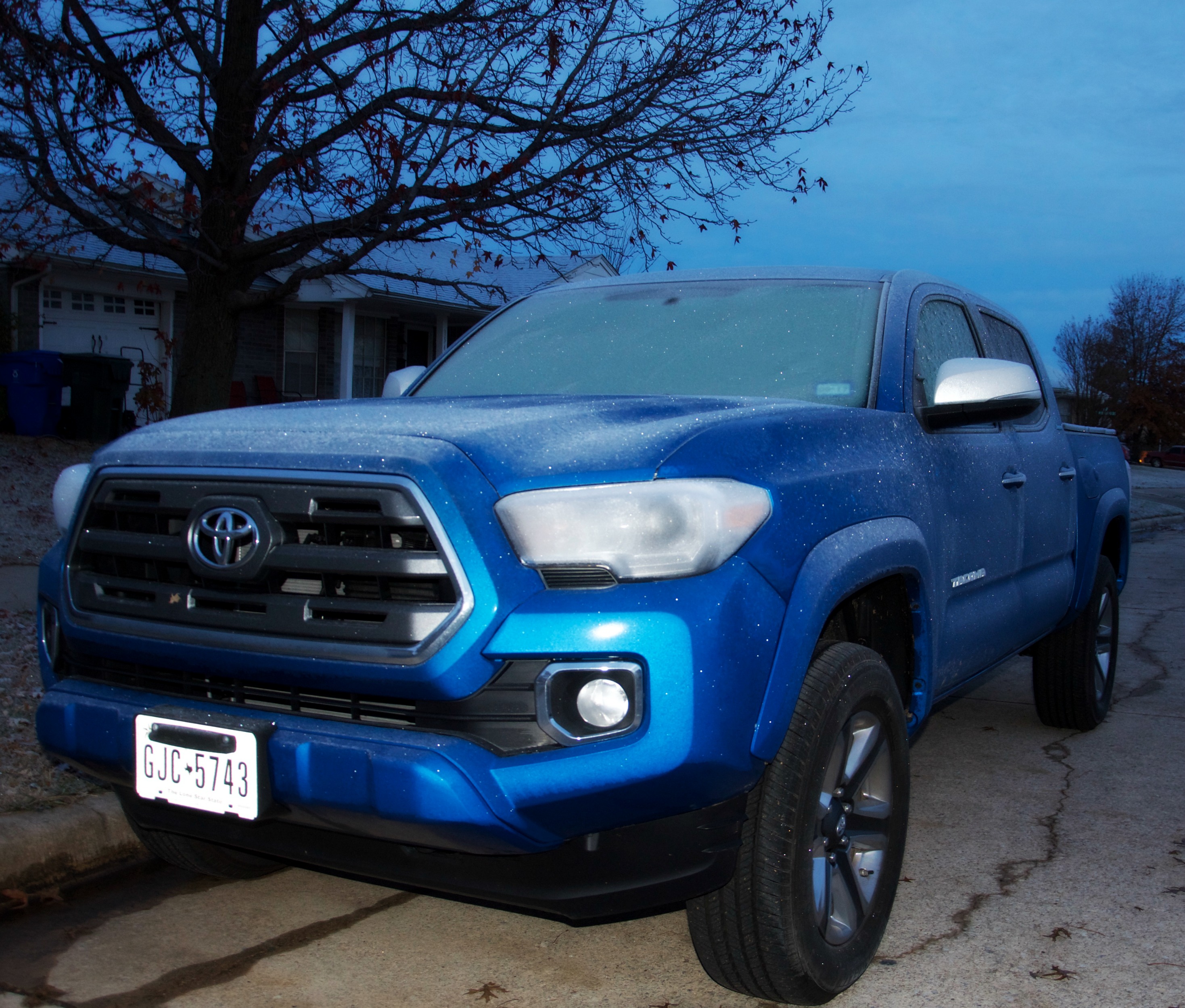 See I live in Oklahoma. Land of the unknown and crazy weather. This year we have already experienced an ice storm. While I am sure most of the native Oklahoman's aren't too effected by this type of weather, this little ole California girl gets quite nervous at traveling the roads during snow, ice or any type of major weather circumstances. So anything that helps keep my babies safe while I brave the roads is a huge plus in my book.
While I know a defroster may not be a big deal for some it's big for me. To have a fully functioning defroster that not only works, but works good is an amazing thing when it is freezing cold outside, and half your vehicle is frozen solid in ice. The same goes for the mirror defrosters. Um genius!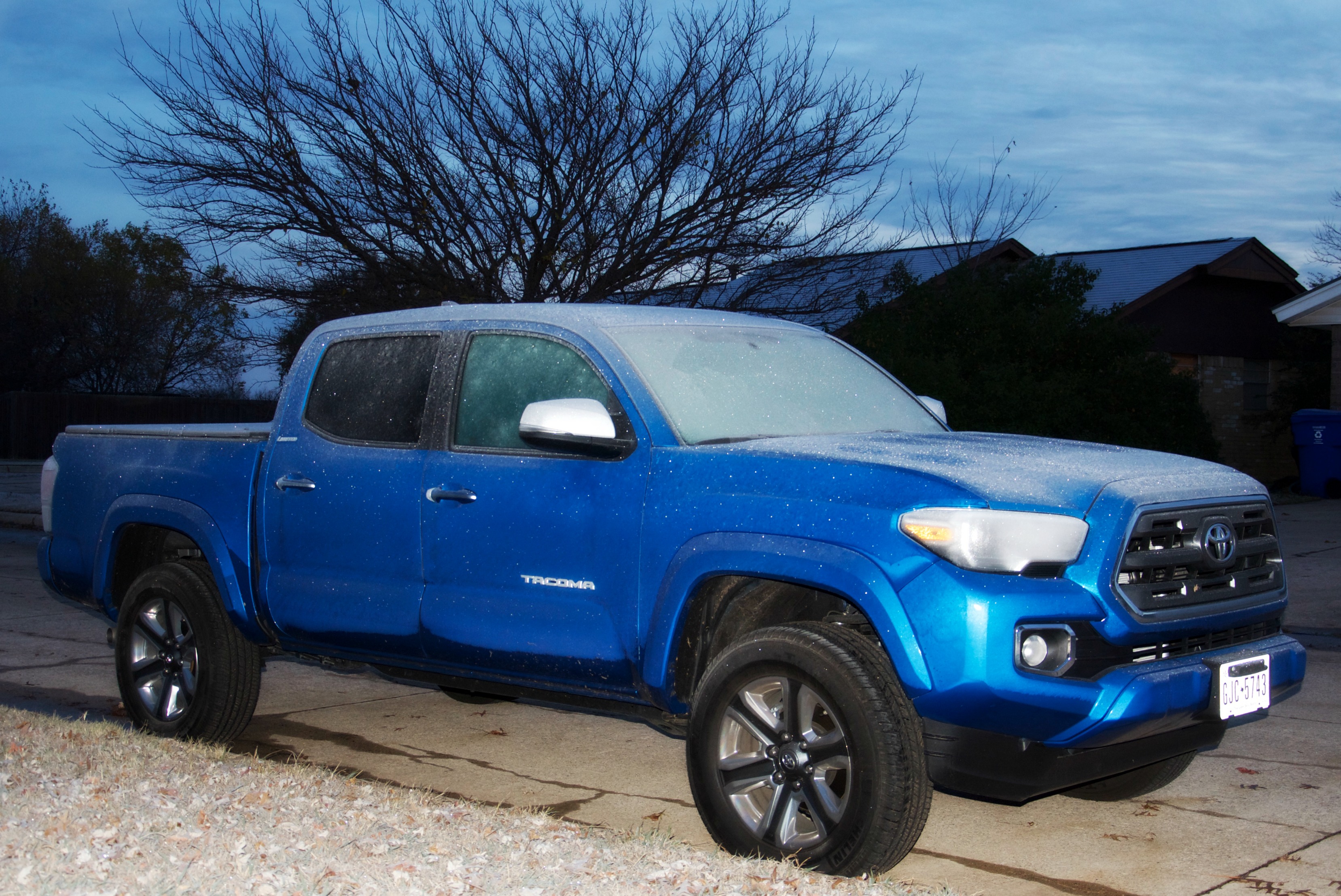 I have a serious love hate relationship with technology. I love the endless possibilities it brings, but I don't like the distractions they can cause. But I have to gush about the technology in the Tacoma for a moment. With every new vehicle comes a new blind-spot to get used to. But that was not something that was an issue with the Tacoma because of the Blind Spot Monitor & Rear Cross-Trafiic Alert. It pretty much eliminates those heart racing moments we've all had when you may accidentally merge into a lane and not see a car in your blind-spot. A warning light will illuminate on your mirror should this situation arise. And then there is the back up camera. The Rear Cross Traffic Alert will sound off if you are too close to an object or a car.
I think too often we get stuck in the hustle and bustle of daily life that we forget to slow down and enjoy. Toyota helped give that moment to my daughter and I. We were able to attend our first college football game. Not only was this a first for both of us, but it was also her birthday! Now while I may get shamed for going to an OSU game and LOVING it (I live in Sooner land aka Norman), we were just in awe of feel and experience. It is something we will be able to look back on for many, many years to come.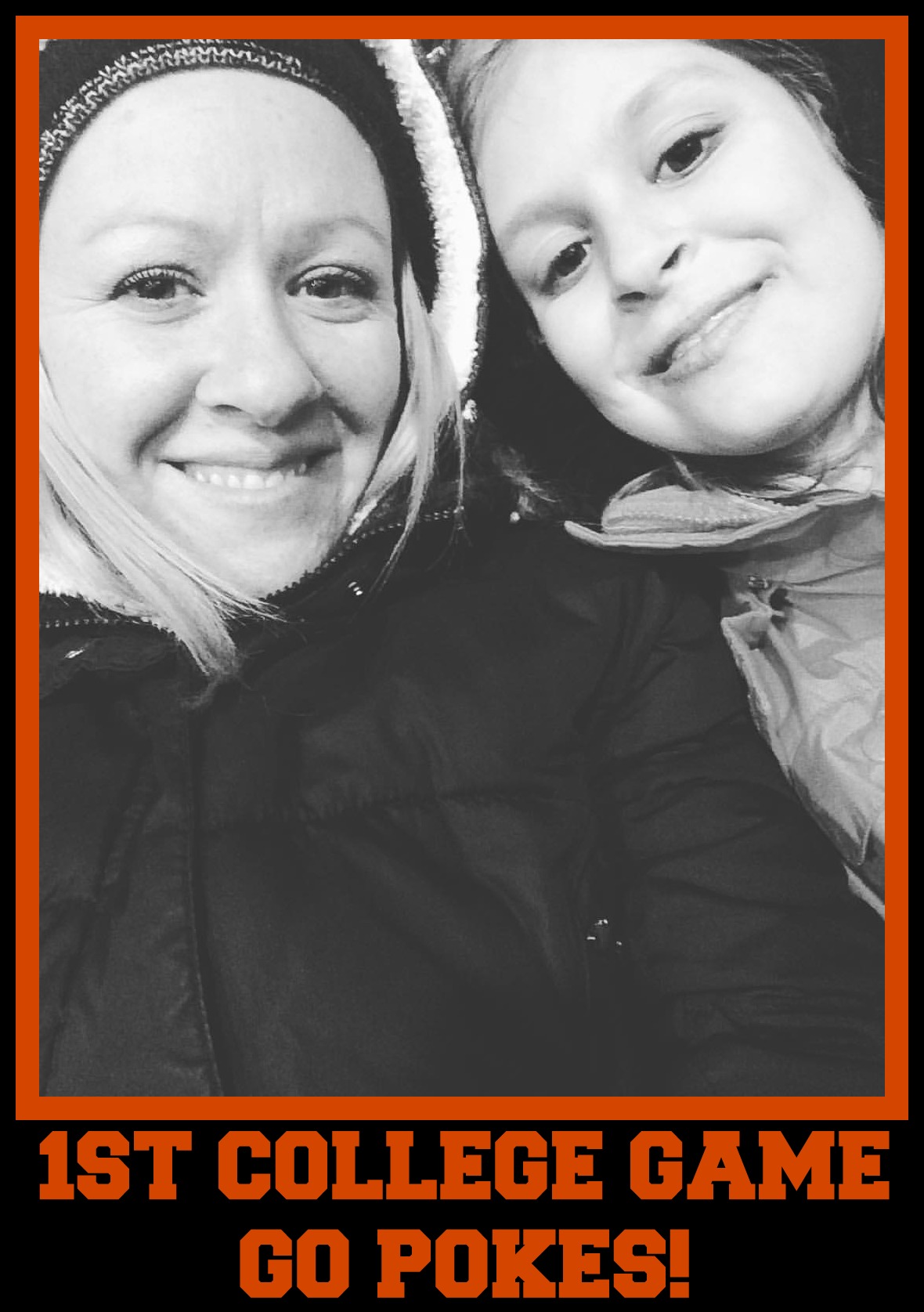 Toyota would like to help you create your own memories. Enter for a chance below to win one of three Visa gift cards.
a Rafflecopter giveaway