My youngest has a lovey and his name is Teddy.  I originally bought it for my oldest over seven years ago but he had absolutely no interest so when my daughter was born I gave it to her. And just like her brother she had no interest. I loved that teddy just for the simple fact that it was the first toy I bought for my son so when my youngest was born I gave it to him and surprisingly he latched on and has never let go. His lovey goes with him everywhere.  He has even tried to take it into the shower & bath. I left the house without it once & will NEVER do that again. When I wash Teddy he will stand in front of the washing machine and cry. So I usually try to sneak it in there while he is busy doing something.
Today was wash day & his Teddy was in desperate need of a bath (seriously, it was getting nasty) so I turned a movie on for the kids & gave him an Iron Man toy & sneaked away with it. 
Introducing Mr. Teddy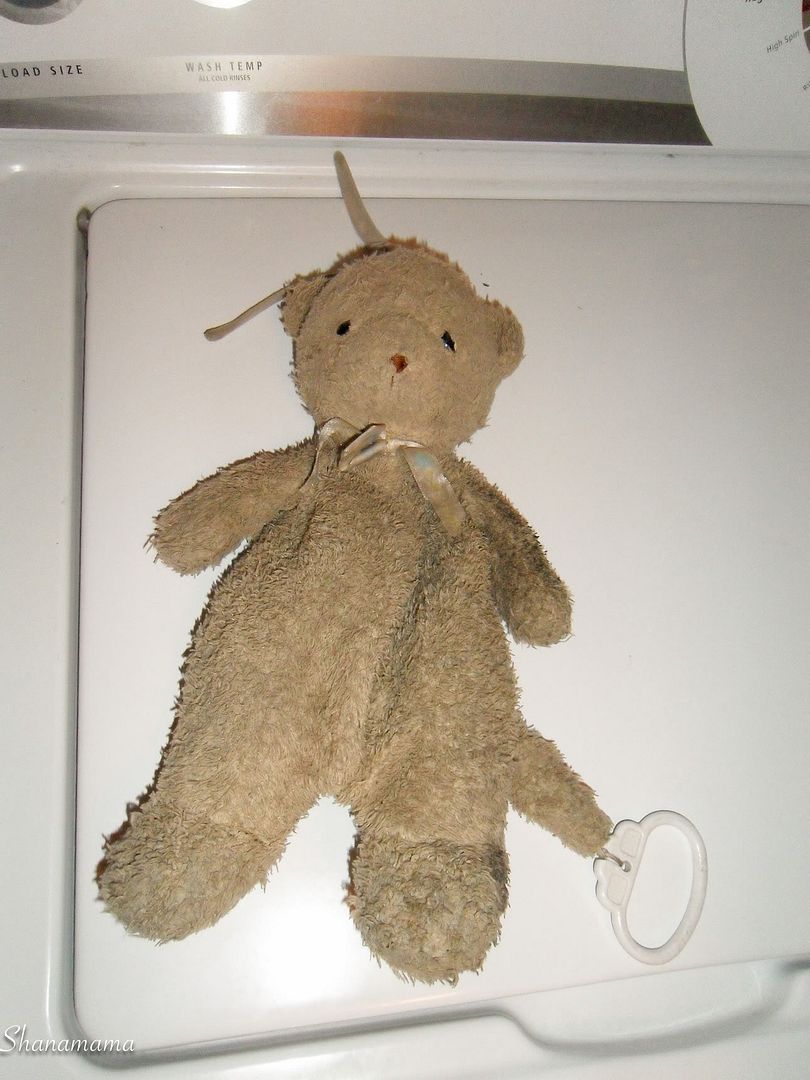 It might be a little hard to see just how dirty he is so I attempted at a close up shot.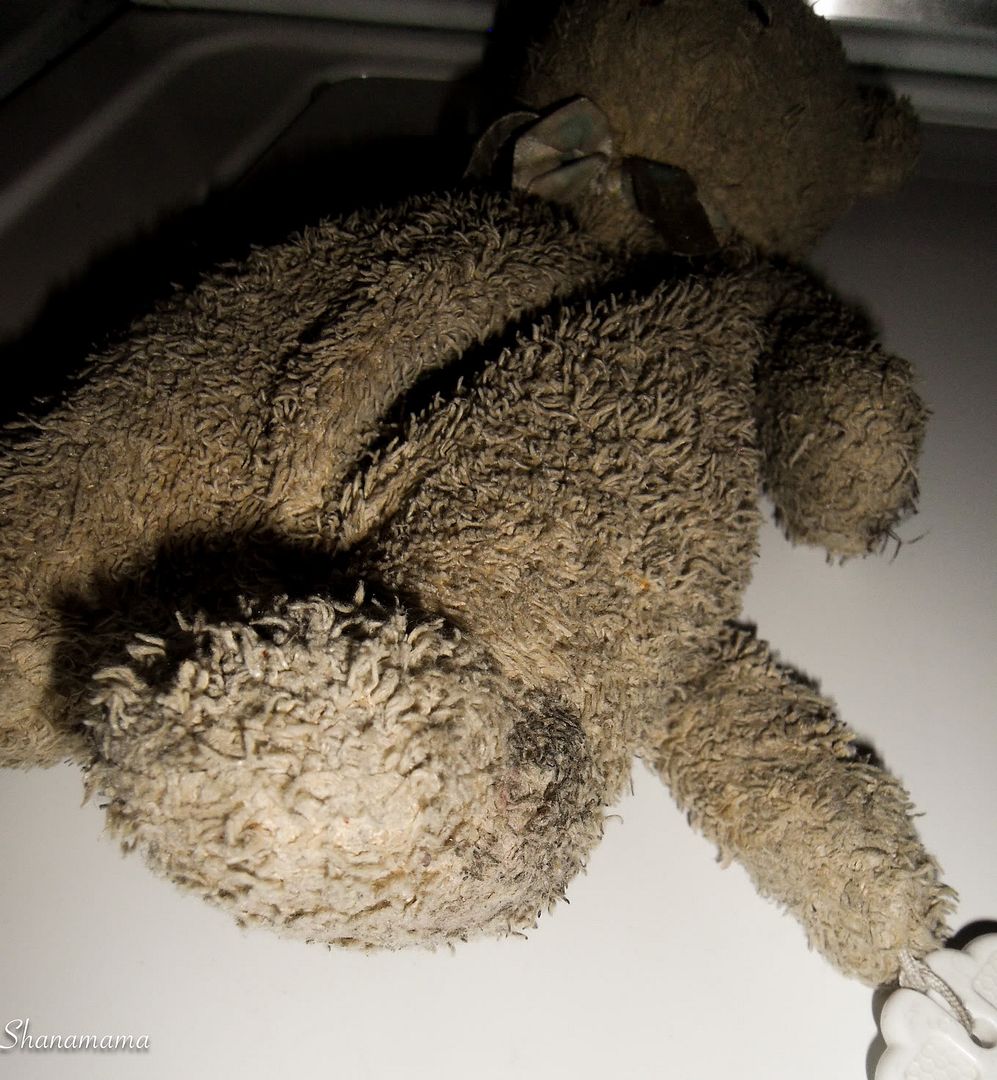 I received a box of Tide Ultra in clean breeze scent and thought cleaning Mr. Teddy would be the perfect test subject.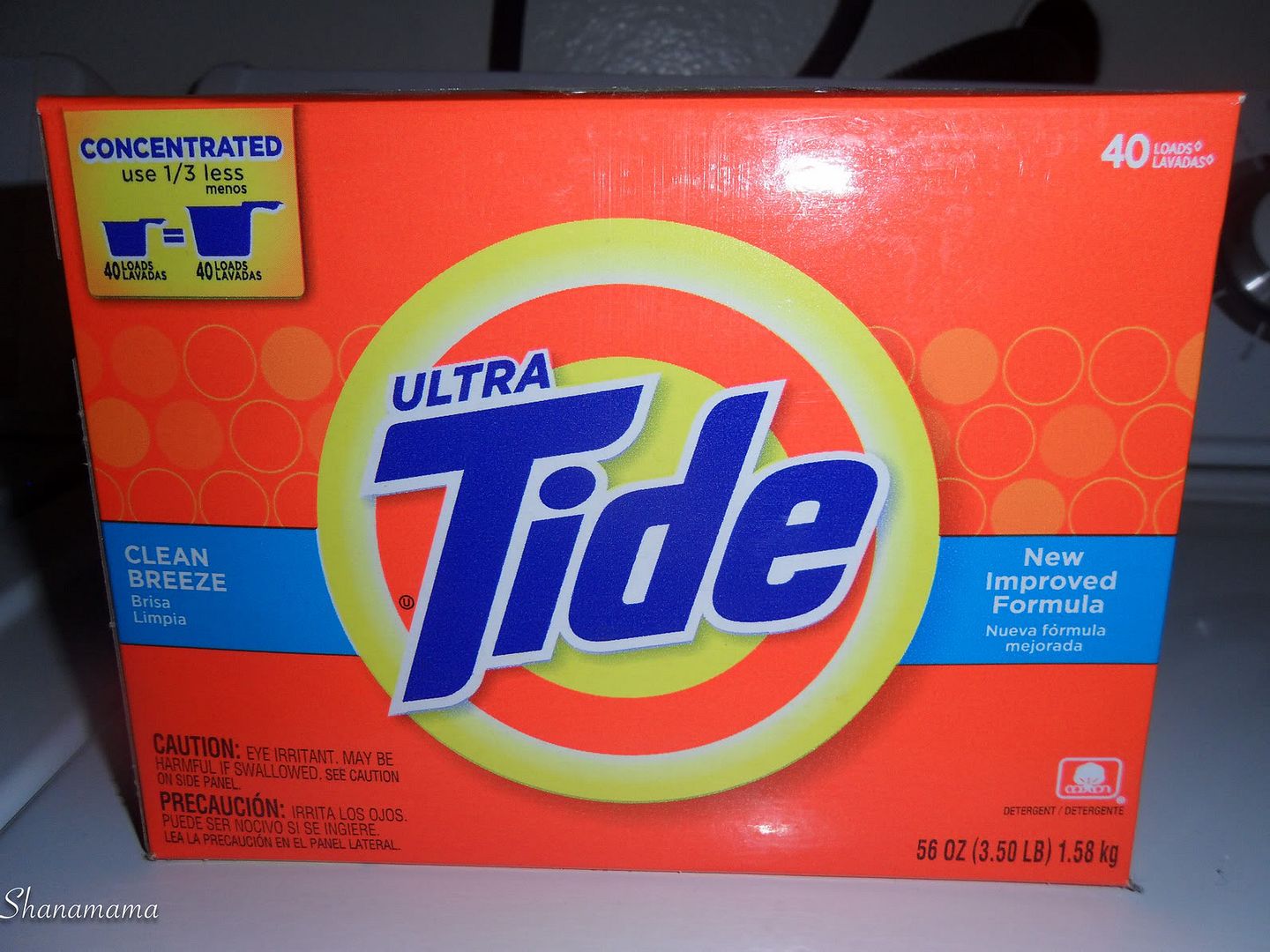 So here we go, testing is in progress.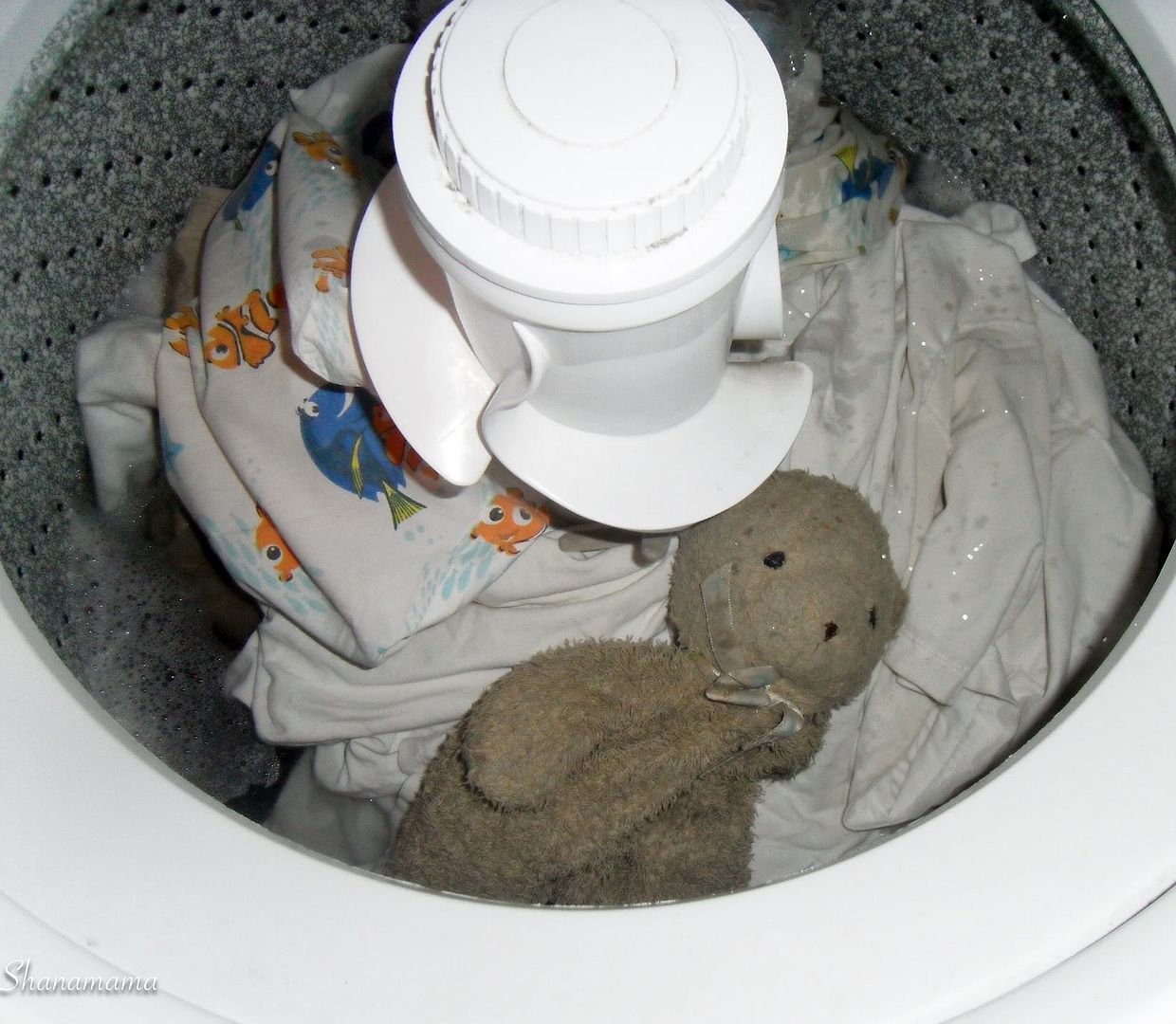 Little man didn't notice Teddy was gone until about half way through the wash cycle. There was a lot of cuddling and hugs while he took his "bath". And I know you are all waiting for it, the final result!
Here he is folks, a fresh smelling, no more stained Mr. Teddy!
There is a definite color difference on him, he looks almost brand new!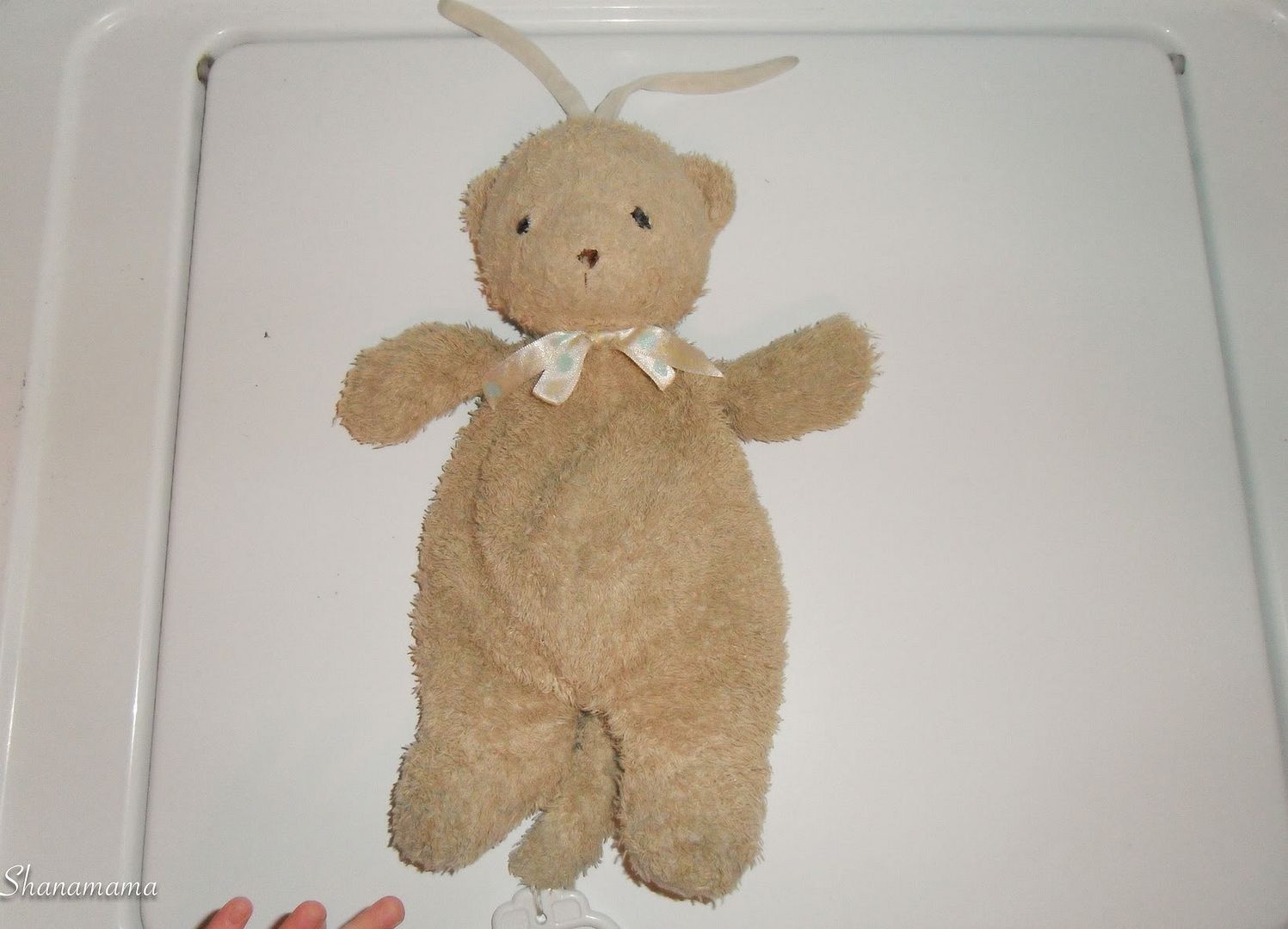 Can you see those little fingers, that would be little man wanting his Teddy & I was mean enough to tell him to wait & let me take a picture really quick. Horrible I tell you.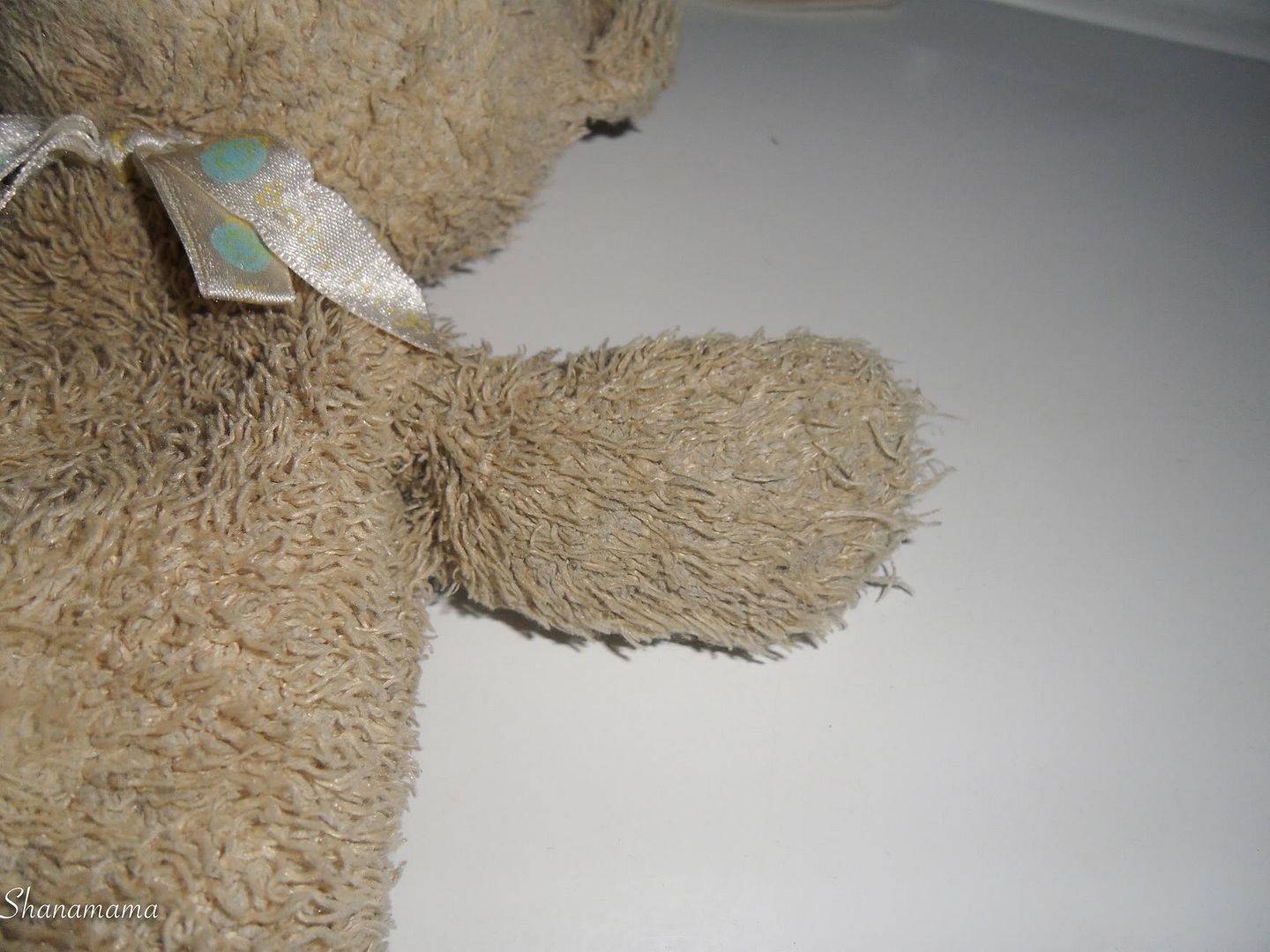 I honestly couldn't be more pleased with Tide Ultras new laundry detergent. As if the clean scent it comes in wasn't enough it also got rid of stains on Mr. Teddy that I have been trying to get out for over a year now. It's also very easy to use with the spoon inside the box with easy instructions on the side of the box telling you what measurements you need based on laundry load size. I used to use dry detergent before having kids but switched to liquid. I'm not sure why I did that but I will definitely be switching back. It's easier to use & less messy then liquid. With three kids in the house stains are a standard but with Tide Ultra stain removal quality it's really a no brainer.
P&G is doing a wonderful job in the
Future Friendly
campaign to raise awareness on saving water and reducing waste. You can check out their
facebook page
which has a lot of useful tips on how to help achieve these things.
* I was provided a sample of Tide Ultra from P&G as part of a SheSpeaks campaign. All opinions stated above are purely my own. *