I wasn't a wine drinker until recently. Well actually it all started a few years ago when I came across a sweet wine called Moscato Bianco by Robert Mondavi. All it took was one sip and I was in love. The sad thing about finding a wine you love is when you run out of it and go to buy another bottle only to find out your new love has been discontinued and that you will never again be able to taste it's perfection. I searched high and low holding onto hope that maybe some random place will have a bunch in stock that they bought before it was discontinued. That hope was squashed after a year of searching. But luckily I have found a few replacements that satisfy my quench for a late night relaxer that I can enjoy while reading a book.
I am not a wine aficionado so those that are may view this as an abomination for even doing this but hey, I am channeling my inner Jewel from Cougar Town and calling this beauty of a glass my "Big Bob".  Yes I drink my white wine in a
red wine glass
, and no it doesn't matter to me that it is not it's intended use. Say hello to Big Bob, my red wine glass that I gladly pour white wine into, because hello it holds more then a white wine glass does! Last night I enjoyed a glass, or two with some friends and they brought over Chardonnay. Not normally what I drink but I have to say I was pleasantly surprised and might be making a switch.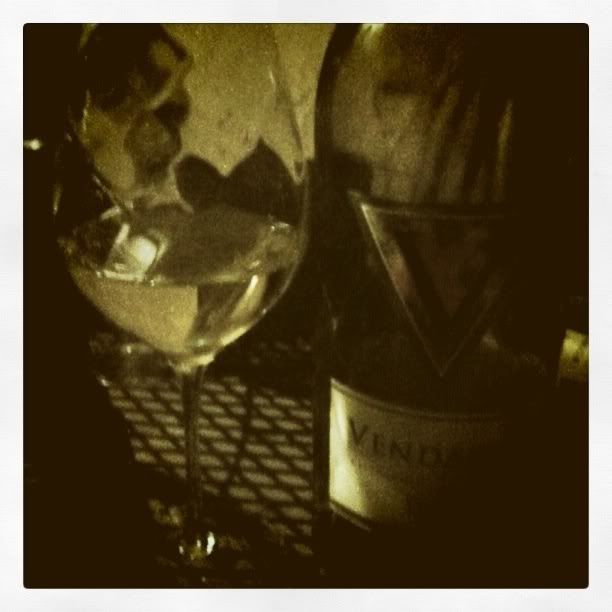 Sorry it's such a bad picture. My camera died so this was taken with my phone. Here is another picture so you can see exactly how this glass looks.
Red Wine Glasses

To see this glass and other beautiful glassware like this one take a peek at Wine Enthusiasts site, they have a huge selection and at a great price. 

*I was provided two wine glasses from Wine Enthusiast for review. As always opinions are 100% mine.*