I am not sure who is more emotional about my baby girl starting Pre-K and my son starting 2nd grade, them or me. No I lie, I know who it is, it's totally me. Ummm, wait I take that back. That only applies to my son. He has no qualms about walking into school with his head held high and ready to tackle the world that is a new school. I am beyond proud of him for this.
My husband waited in the car with the two little's while I walked in with my oldest. He had mentioned a few times last night that he was worried that he wouldn't remember where his classroom so I reminded him where it is and the room number but I couldn't just let my little man walk in alone on his first day of school. That just not how I roll. So in we went, hand in hand. He was very quiet so I think he was a tad nervous but once we got to his room we said our goodbye's and off he went to an empty seat. My sweet boy chose a table right up front.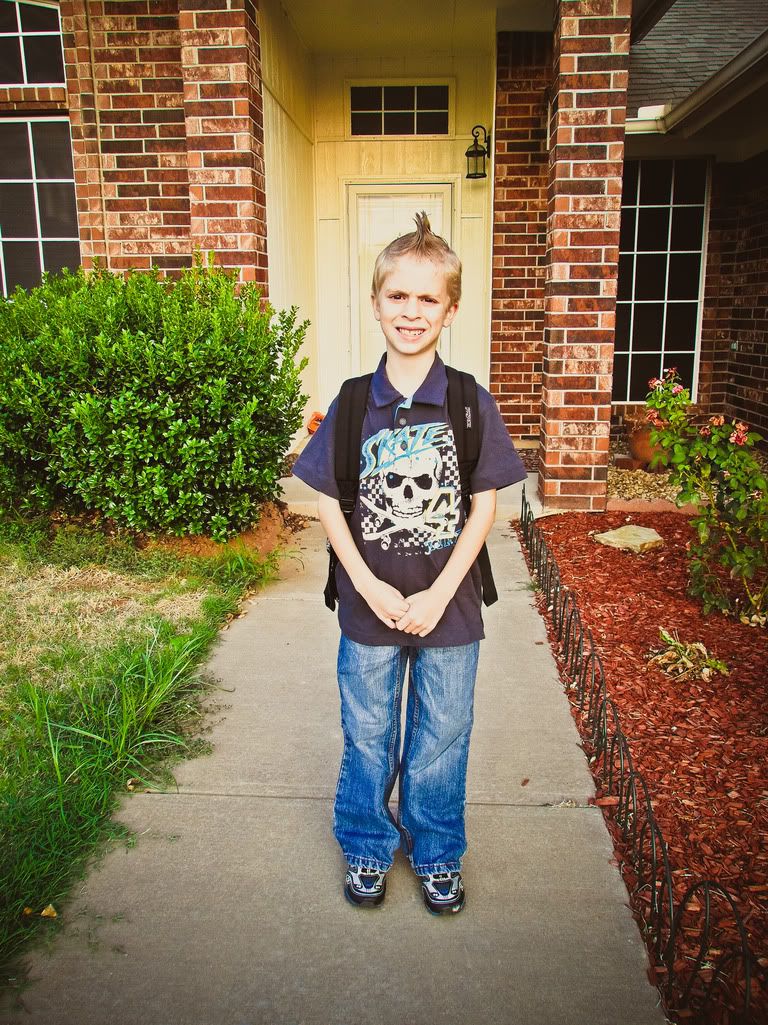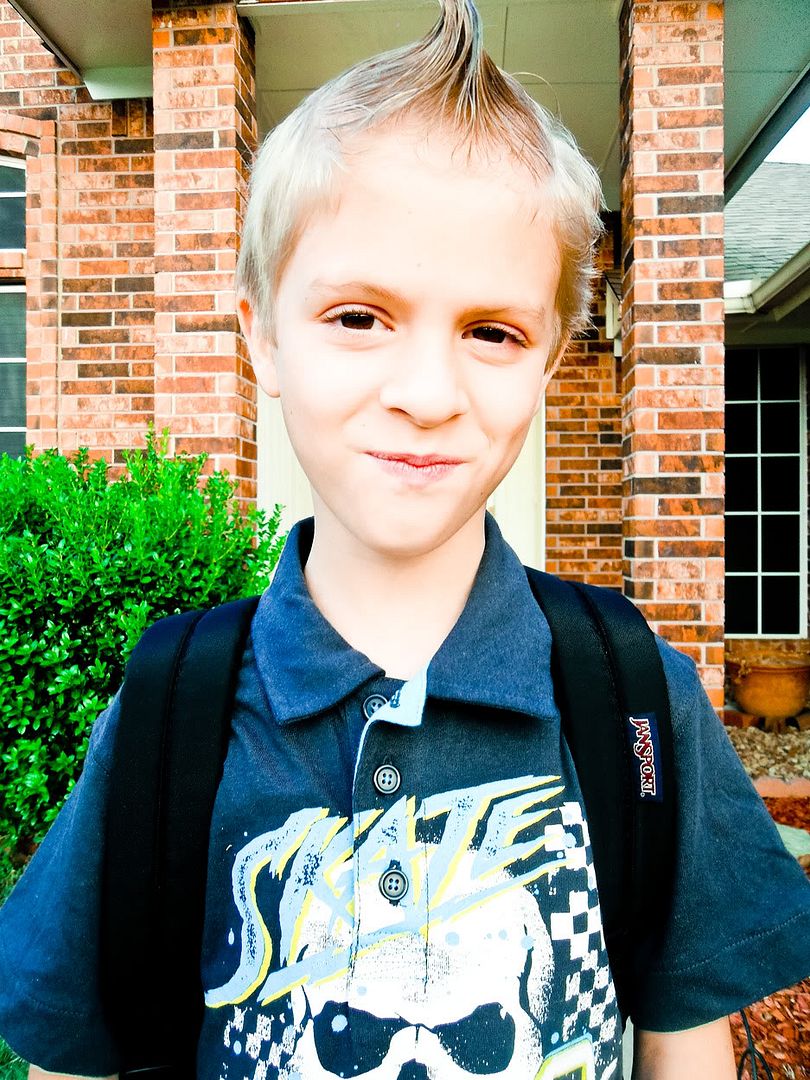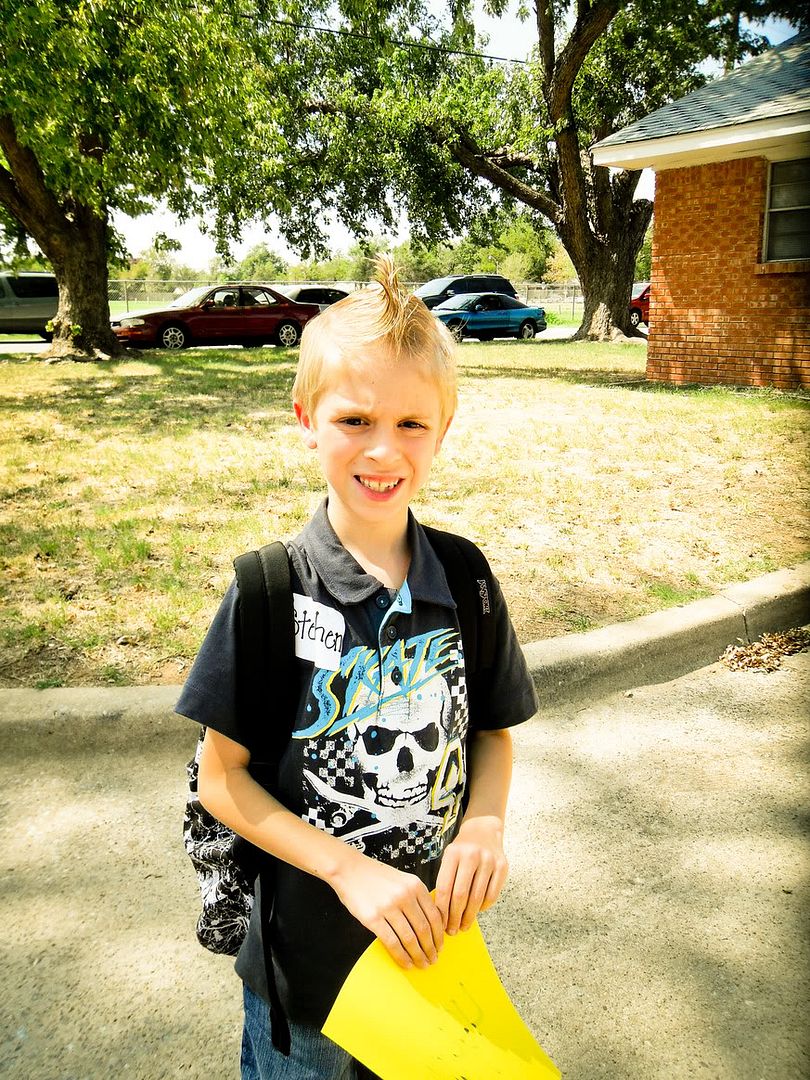 Now my daughter, that's another story. She may be cute, shy, quiet and totally princess like but she is also quite dramatic and has some anxiety to her. So I prepared myself for the tears, the no mommy I don't want to stay, the please don't go and the screaming. But what I was faced with was the complete opposite. I am still in shock over what an easy transition this was for her. She immediately sat in her chair and started coloring and smiling and did shed a single tear when I said goodbye. She was so calm and I was so proud. Of course I didn't actually leave until five minutes after I said goodbye. I kept peeking into the window and checking on her but she was fine. She was just sitting at her table coloring, totally in her element. I couldn't be more proud of my baby girl.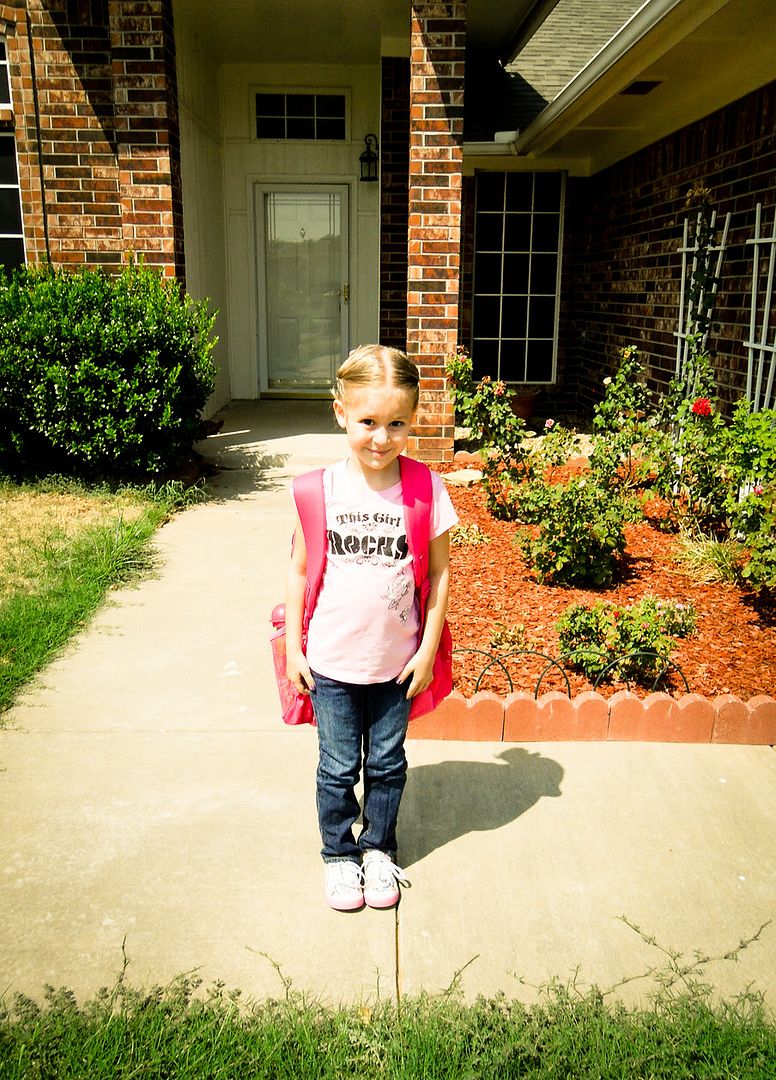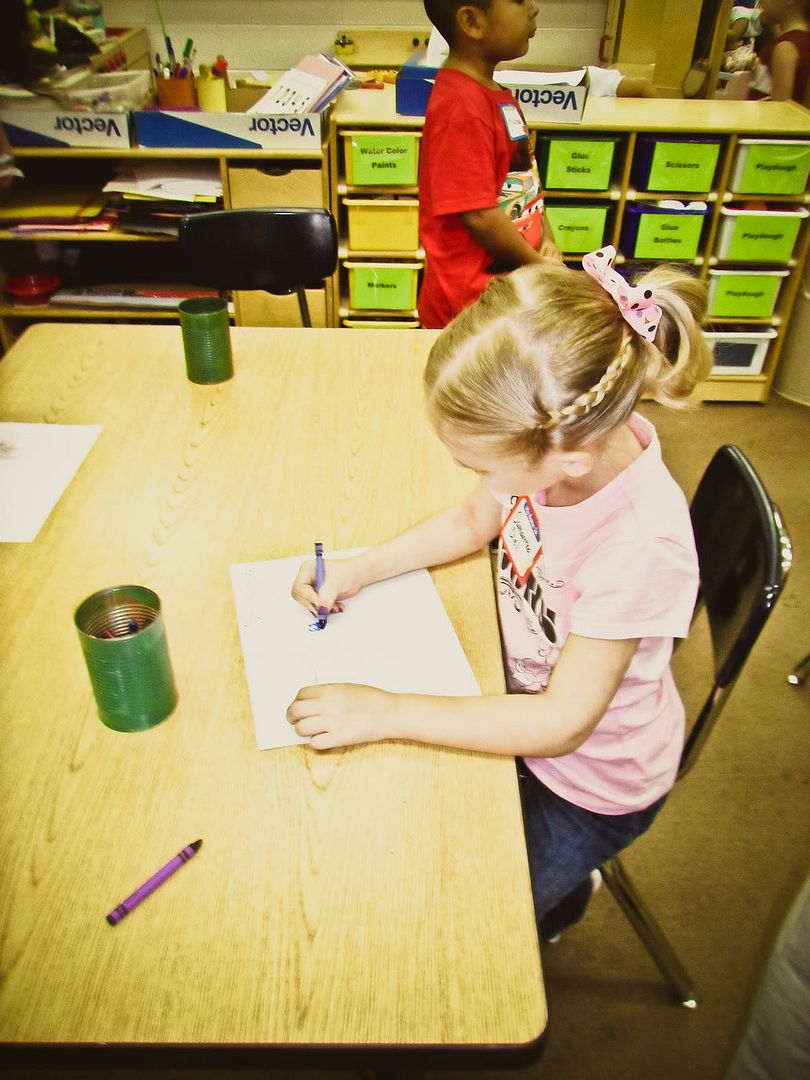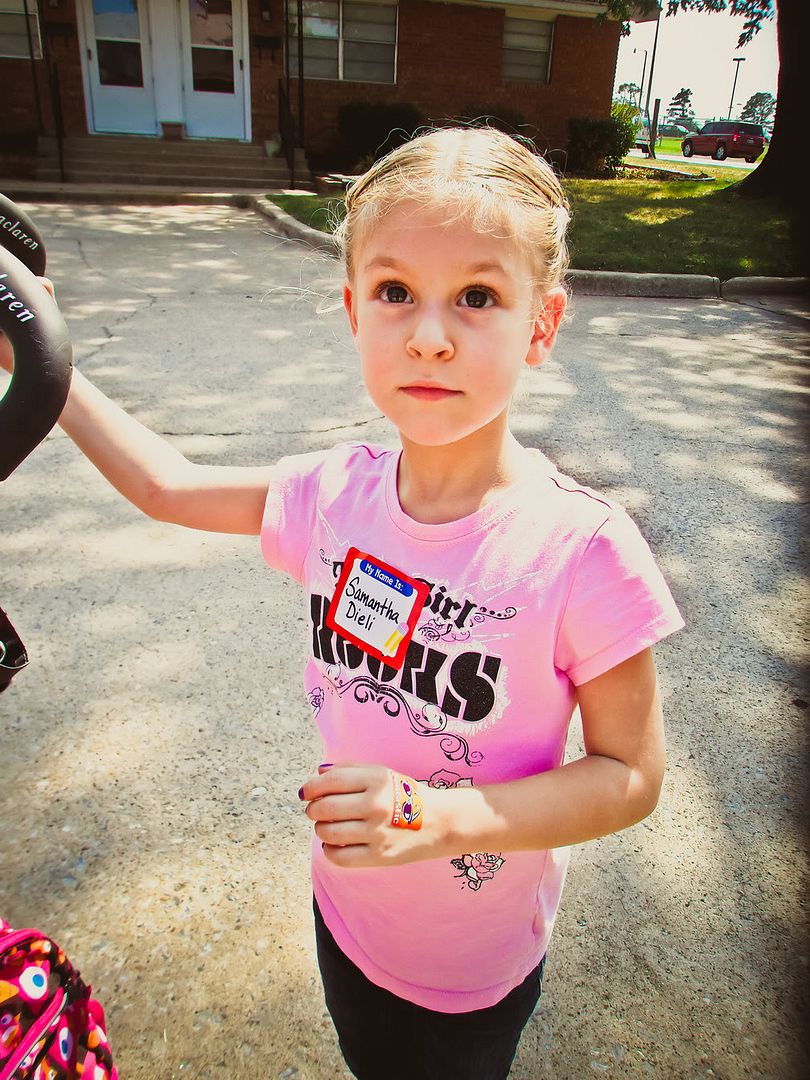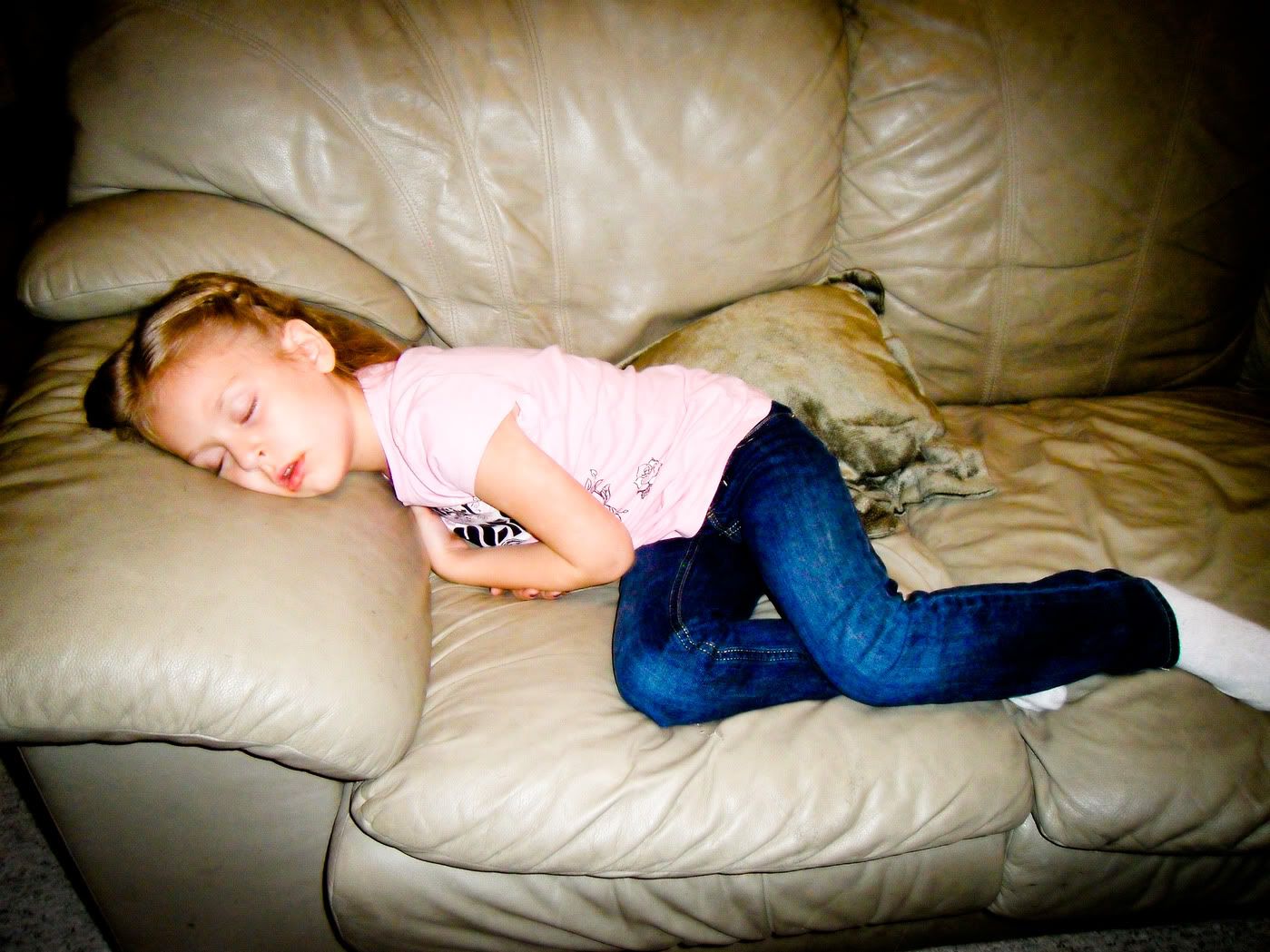 At seven last night she crashed, I guess the day wore her out.
All in all it was a GREAT first day of school for my babies.
By the way I was doing just fine, no crying from me after dropping my babies off. That is until I talked to my Dad and as soon as he asked "so how are you doing" the tears just started to flow. I blame him LOL