I received a copy of Lisa's new book 100 Days of Real Food in order to facilitate this review
Last year I switched to a cleaner and leaner way of eating. To say it was easy would be a bit of a lie. It wasn't the easiest thing in the world for me because living in Oklahoma clean eating isn't not very popular. Fattening, greasy huge portioned food, that's what's popular out here. I have always been a huge salad lover so increasing my intake on those wasn't an issue but eliminating almost all dairy was not fun. In additional to cutting out dairy I also gave up sugar, red meat (which I wasn't a big fan of anyways) and after a while I started steering myself towards a vegetarian diet. The hardest part for me was finding recipes that were 1) healthy 2) looked good 3) kid friendly. You can laugh now, I am. This is seriously not easy to find.
So I do what every normal person does when in search of something….scour the internet. One site I came across was 100 Days of Real Food. Hello instant love. Not only is the site gorgeous but guess what it's a real person behind it! Lisa Leake is wife, mom to two of the cutest little girls ever and she creates some amazing, good, real recipes including one of my all time favorites (I'll get to in a minute). On top of having a hugely popular website Lisa found the time to write a recipe book. Now it's not just your normal recipe book. In addition to her recipes she also goes in to great detail about what real food really is, tips on shopping for real food, how to implement changing your eating habits to switch to real foods and she even includes budgeting tips! I really love that the recipes included are not out of this world recipes that no one can make because they call for ingredients that you have to special order and are to out there for kids to even try. They're recipes we all grew up with and love and family friendly. Like homemade chicken noodle soup, carrot cake with whipped cream-cheese frosting (oh my yum), pulled pork, ribs and sooooo much more.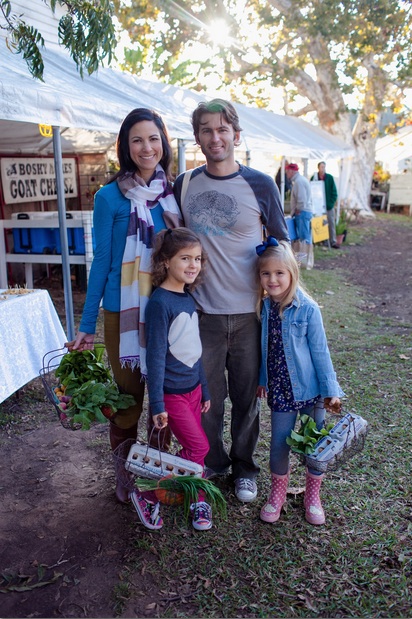 One of my favorite foods to eat is anything Italian. Even just the basic pasta and sauce? You can't really go wrong there. I swear in my past life I must have been an Italian. The only thing I don't do is sausage, other then that I will devour it all. And when I say devour I mean seriously DE-VOUR. There's something about that type of food that is comforting, filling, satisfying and just plain delicious.
Enter Eggplant Parmesan….I'll wait as you salivate over this for a minute.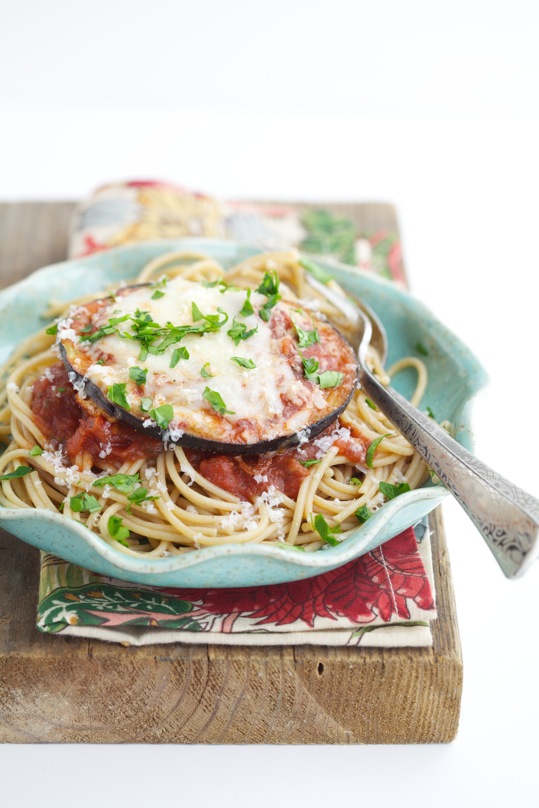 Eggplant Parmesan has to be my all time favorite Italian dish. Going out to eat can be very costly and while I do enjoy eggplant parm in a restaurant it doesn't always agree with my stomach since cutting back on dairy. Two years ago I wouldn't have had a problem, I would have drooled at the amount of cheese they throw in between the eggplant and I would have added more cheese once it was put in front of me. Cheese, as delicious as it is, isn't always wonderful in large quantities. And that's one of the things I love about Lisa's recipe from her new cookbook 100 Days of Real Food. The eggplant Parmesan has just the right amount of mozzarella on it. Just enough to give the flavor but not enough to drown the flavor of the eggplant or make you regret eating this meal.
And because Lisa is so awesome I get to share a sneak peak of her book here with you and since I am raving on and on about her Eggplant Parmesan dish what else would I share.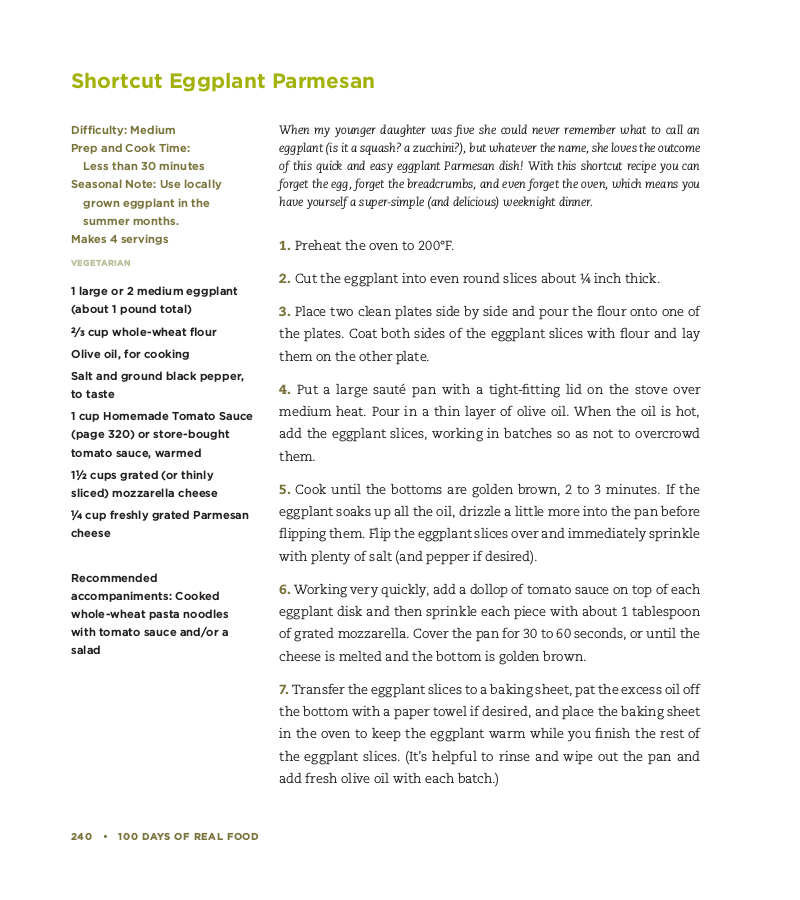 If you are food lover like me but want to go the cleaner, healthier real food route I highly recommend checking out Lisa's book 100 Days of Real Food. At Amazon it's under $20. It's a great investment in getting yourself and your family started on a healthier life style.