**Disclosure: I have been provided with a JORD timepiece for the purposes of this review. I have not been compensated in any other way. All opinions expressed here are 100% my own.**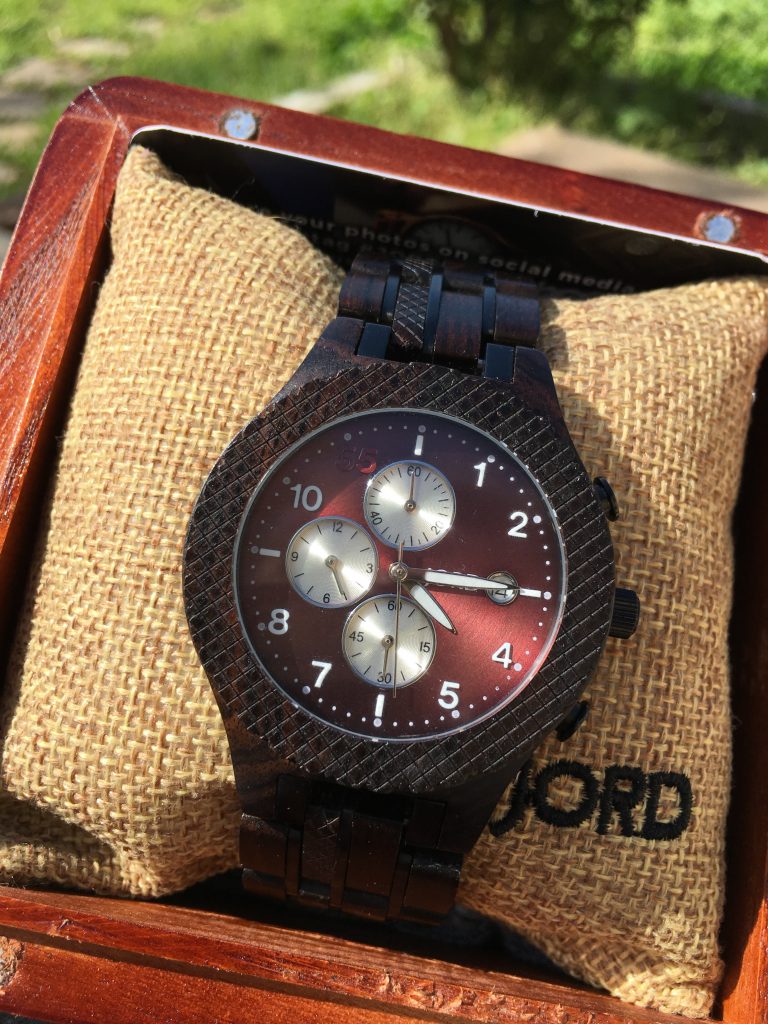 Helping people and giving gifts to those I care about has always been something I've done. For me it is not about the cost, the gift itself, or the occasion. It's about doing something nice for others. Seeing the happiness on their face is an added benefit, but not the why behind it. I was recently approached by JORD to partner with then and have the opportunity to receive a hand crafted watch, and I immediately knew who I wanted to gift it to. When choosing such a timeless piece, you want to take the person who will be receiving it into consideration. I never really thought about this until I was looking at their wide selection and I realized you could cater to the person in the actual piece itself.
While browsing I came across the Conway piece and I just knew this was the one. It has a gorgeous dark wood band and encasement, pared with a burgundy face, it is an amazing combination. And the photo's online don't do it justice. It is even more beautiful in person, an absolutely stunning combination of colors which makes for a perfect blend of masculinity and functionality. When considering which piece would best work for you, make sure to take into account what your daily routine is. For someone who does manual labor this particular watch may be best suited for a nice night out, not for work. But for a business man, it could would work perfect for every day use.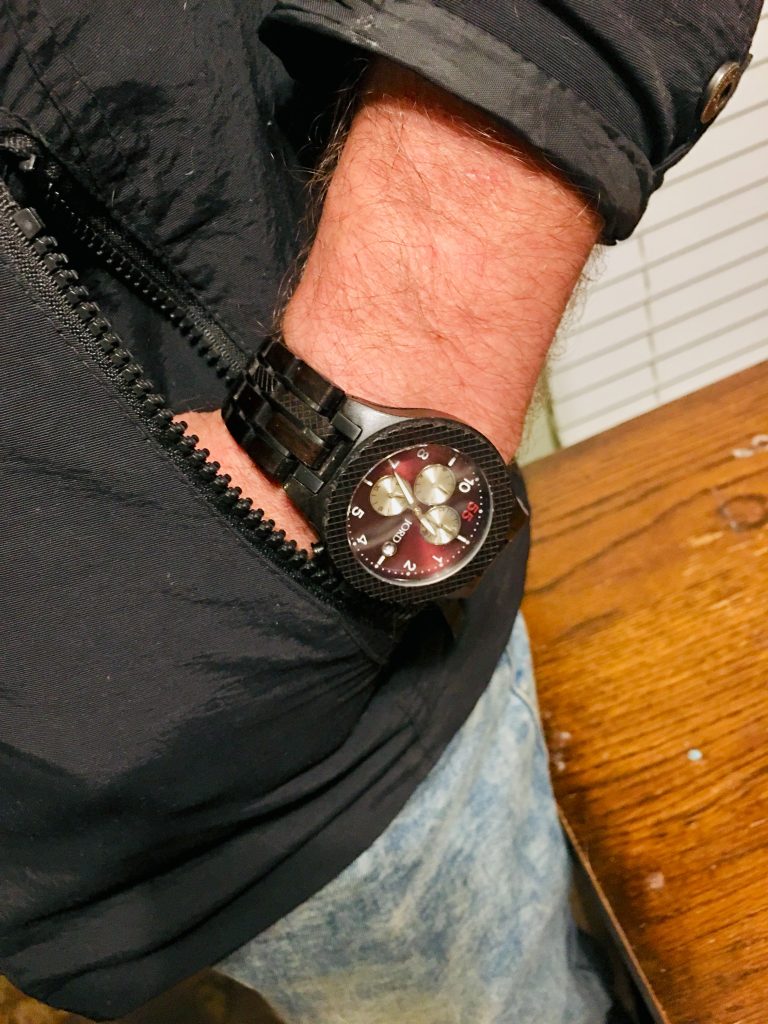 One of my personal favorite things in receiving this time piece was the box it came in. You're probably thinking what is so special about a box. Oh no no no, allow me elaborate for you. It is not just any ordinary box, it is a cedar humidor box. For those that aren't familiar, a humidor is box provides controlled air flow. So while your timepiece is in the box, as it is made of wood, you don't have to worry about anything happening to it. Not only is it completely functional, it is almost as beautiful as the watch itself.
Are you ready…. I have partnered with JORD Watches to give you the opportunity to toss your name in the hat to win a $100 credit towards a beautifully hand crafted watch of your choosing! JORD watches offers a variety of unique wood watches, free shipping worldwide, and they even have Apple bands if watches aren't your thing. And don't forget, Mother's Day and Father's Day are right around the corner. A JORD timepiece would make a wonderful, lifelong gift for your loved one. Click the handy dandy little link below to enter!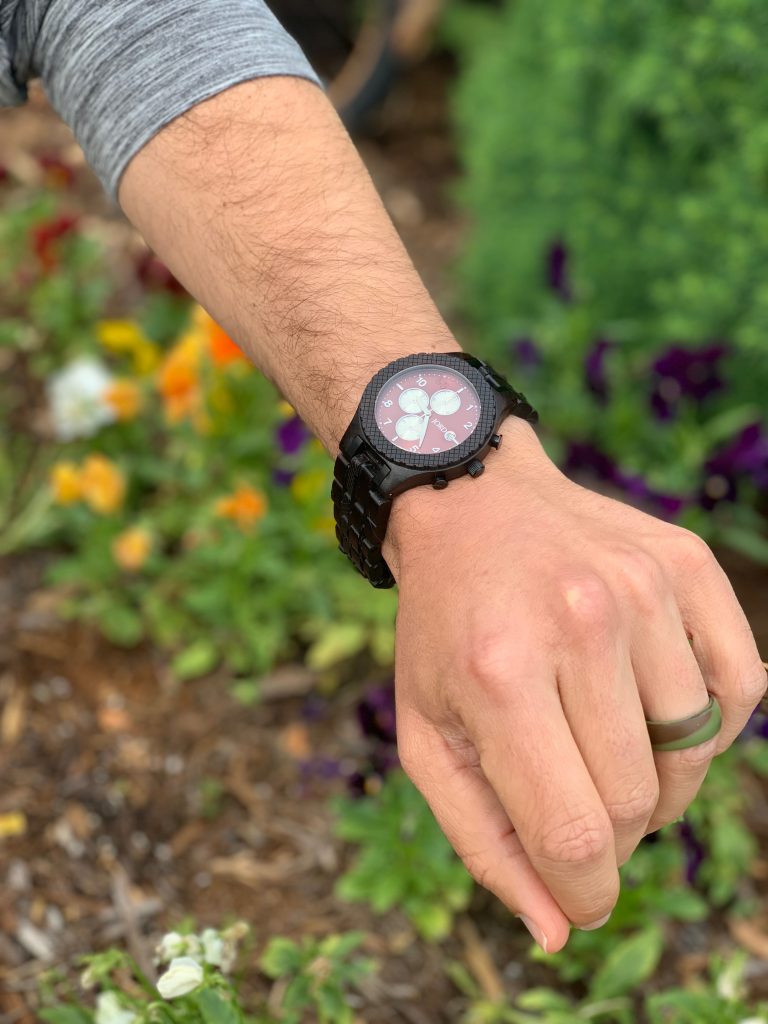 A winner will be randomly selected and sent an email immediately with the winning code. As an added bonus, everyone who enters the giveaway will also be emailed a 10% off code!
FAQ's:
~Most watch back plates can be engraved! All Cedar humidor presentation boxes are engravable as well!
~The watches may be sized for the recipient
~Many watches have additional options for customization–mixing and matching faces and woods!
~Every watch comes with a one year warranty and options for return & exchange
~Free worldwide standard shipping!
Be sure to check out ​JORD's collection of men's watches