Winter hit hard here last month. And by hard I mean temperature wise, not snow (at least then it would have been pretty out), or ice, just annoyingly bone cold temperatures. I am not a cold weather person….at all. It is not my jam. Give me the mid 70's 80's year round and I will be a happy girl.
The only positive to cold weather is the delicious food associated with it. Such as soup or chili. The nice thing about chili, especially White Chicken Chili, is on those days where you really want a home cooked meal but you don't want to have the mess that comes a long with it, or to have to spend hours in the kitchen. Enter White Chicken Chili. This meal takes less then an hour from start to finish!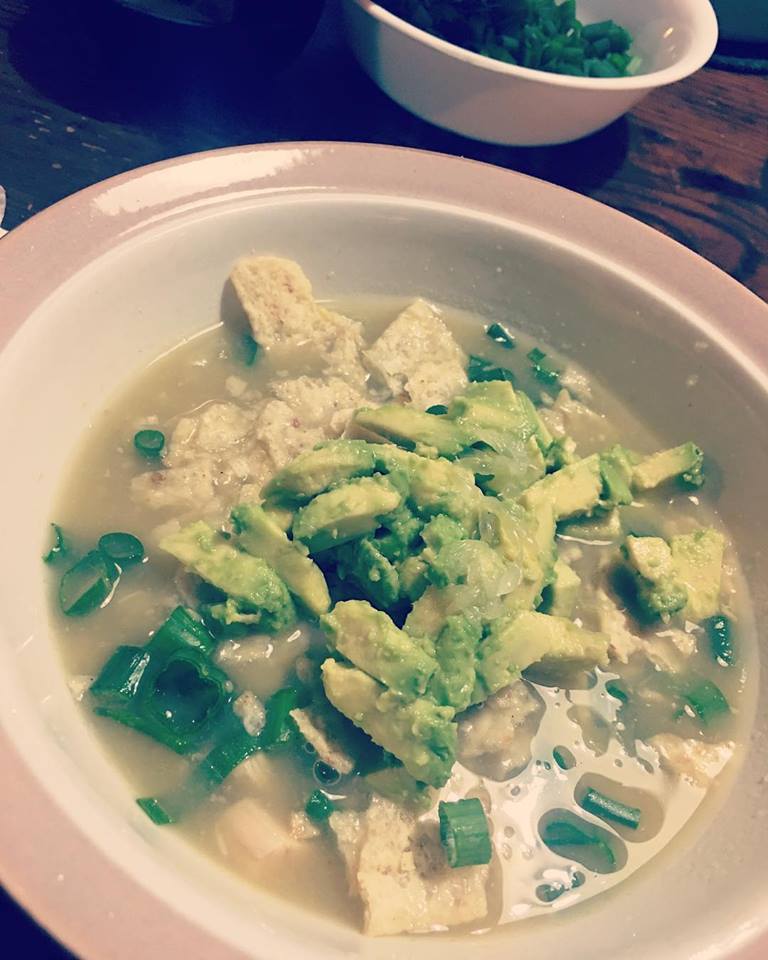 White Chicken Chili
Ingredients
4-5 Cups water
1 Vegetable Bullion cube
3 cups Chopped chicken
2 (15 ounce) Cans Great Northern, Navy or Cannellini beans, drained
1 Jar (16 ounces) of Salsa Verde (I use Herdez)
1 1/2 Cups of chopped green onions (roughly seven-ten stalks)
2 Avocados diced
Directions
In a large pot combine water, bullion and salsa. Bring to a boil
While that works up to a boil start chopping up he chicken and green onion.
Once boiling add in the chopped chicken, beans and bring back to a boil.
Reduce heat, cover and cook for ten minutes.
Top with the diced avocados and green onions. I like to crumble up some chips, my kids like to put cheese and sour cream on top as well.
This recipe has saved my dinners plenty of times, or should I say, saved me. And it really helps that all of my kids love it and we rarely have any left overs. I hope your family loves is as much as mine does!