I don't know what possessed me to bake this weekend but I suddenly got the itch to have oatmeal cookies. As I was raiding the pantry I realized that I do not have any raisins. I had cranberries but I wasn't sure if the kids would like how tart they are so as I was about to become all sad panda I thought hey what about banana oatmeal cookies? And so banana oatmeal cookies were born.
[yumprint-recipe id='2′] These cookies were delicious, light, fluffy, not too sweet with the perfect touch of banana.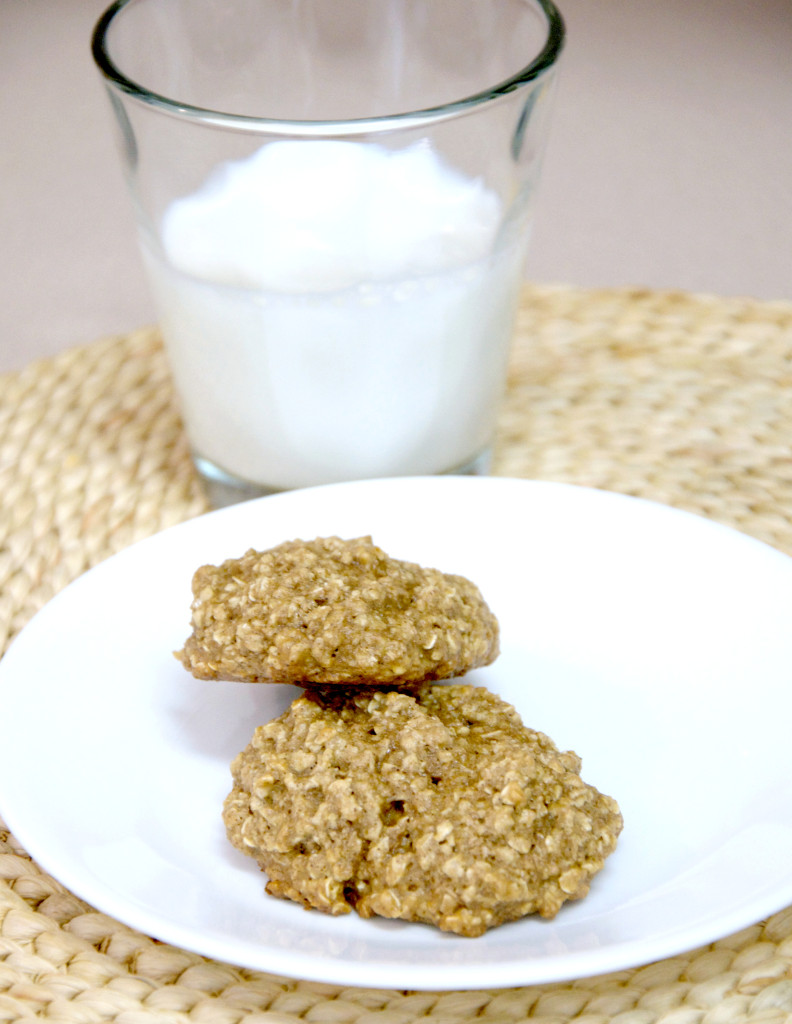 Some how I managed to have three dozen cookies last a week in a house with five people. How I did this I am still not sure but go me!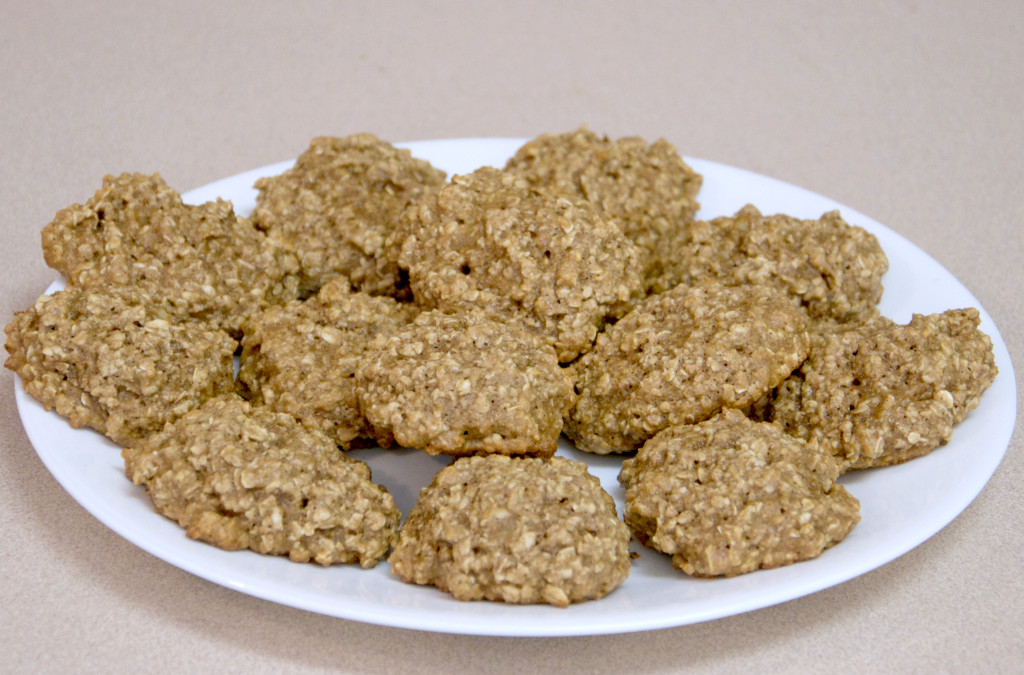 If you were to feel so inclined as to add a dollop of cream cheese frosting on top of these cookies it will taste ahhhhh-mazing. I only had about a tablespoon worth of frosting left from my last baking expirement which was probably a good thing so I didn't shovel these cookies into my mouth, but I did have nutella which I may have dropped a teensy bit on top of one of these morsels. Oh.my.yum!